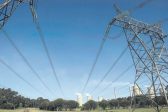 Eskom assures in a statement that it has achieved credit facilities of R15 billion from a consortium of local and international banks.
"We have made significant progress in the transition of business and financing. We are pleased that the lenders have chosen to continue collaborating with Eskom on our trip to complete the capital expansion program for the benefit of the economy of South Africa, "said Executive Director of Eskom, Phakamani Hadebe.
"It is also encouraging to see that the financial markets continue to see Eskom in a positive way, as we progress towards financial and operational sustainability."
The loan will be part of your capital spending program, the added utility.
To get more news on your way, download the The Citizen for application iOS i Android.