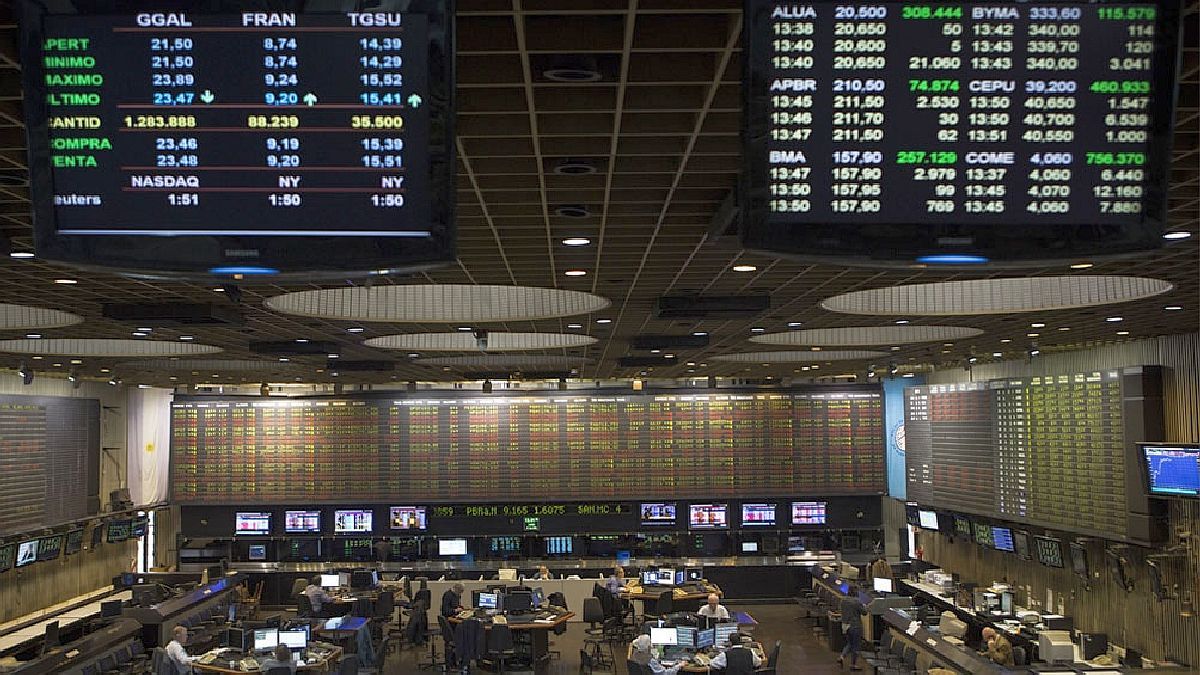 It must be remembered that this day concludes the deadline for external investors to accept the latest debt exchange proposal presented by YPF. The offer, which saw an increase in cash advances, was rejected by one of the groups of creditors, which includes the powerful BlackRock investment fund, but was backed by another of the groups.
Meanwhile, the S&P Merval Index of Argentine Stock Exchanges and Markets (BYMA) rose 0.7% on Friday, chaining its fifth consecutive improvement and accumulating a 5.8% rise since Monday, which meant the first weekly increase since the first week of January.
In the Buenos Aires stock market, the main gain was launched by the farmer Cresud, with a cumulative rise of almost 10%. This was followed by the shares of YPF and Grup Financer Galícia, with increases of more than 9%.
Eduardo Fernández, an analyst at Rava, explained that the Merval "was basically driven by the good progress shown by the reference markets" and that "it also helped domestic issues, such as the versions on a possible agreement between the IMF, and our country, from May this year ".
Indeed, the The S&P 500 and tech Nasdaq hit new records this Friday on Wall Street and closed one of the best weeks since the U.S. election last November, in the hope of approving the $ 1.9 trillion fiscal stimulus package and data on employment that reaffirmed the trend towards stabilization of the labor market in the US country although the recovery is still taking place at a heavy pace.
Regarding negotiations with the IMF, on Thursday, the agency's spokesman, Gerry Rice, said in a press conference that negotiations continue with Argentina and "everything possible" will be done to close a deal for May , As Minister Martín Guzmán intends. He also advanced that in the coming weeks there will be a new Fund mission which will maintain contacts with the Argentine authorities virtually.
Bonds and country risk
The major dollar-denominated sovereign bonds closed with a majority auction this Friday, Highlights of up to 1.8% in securities issued under foreign law.
In the week, there were also more gains than losses although the benchmark Bonar 2030, the most operated instrument, fell by 0.2%.
In this context, the country risk measured by the bank JPMorgan has dropped this day by 0.7% to 1,445 units and not regis.
Meanwhile, the good in pesos most in demand, the Boncer 2024 and the Boncer 2026, suffered setbacks of 1% and 1.7%, but compared to last Friday their price increased 1.4% and 1.6%, respectively.