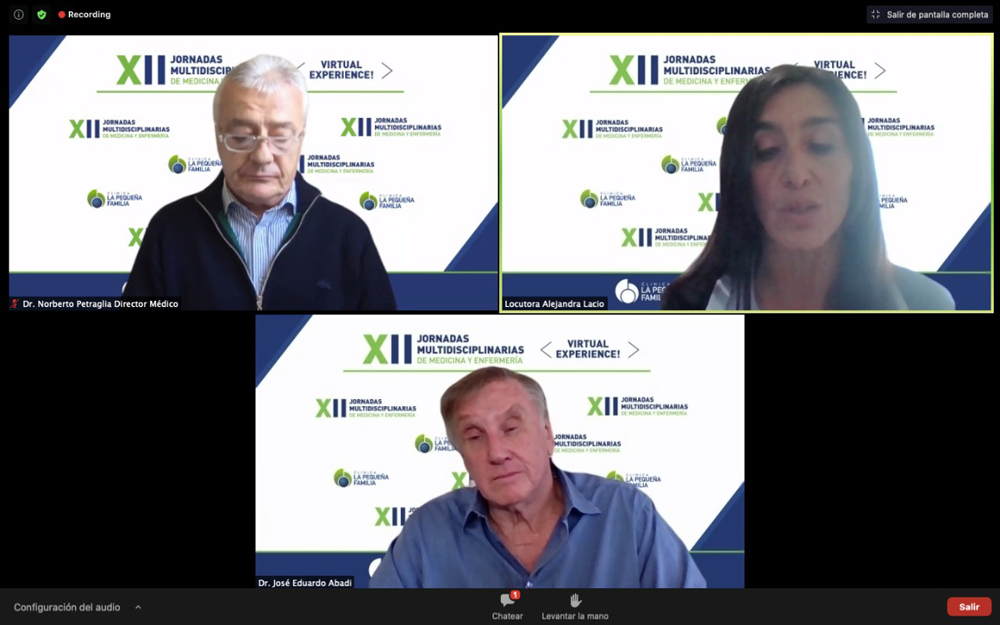 [ad_1]
the XII Multidisciplinary Conference on Medicine and Nursing which were held on Friday, September 17, organized by La Petita Família Clinic, Constitute one of the most representative events of the institution that in biennial form develops of uninterrupted way.
This year had its peculiarity since they were carried out in a totally virtual way as a result of the context traversed by the pandemic, which made it a great challenge and an implementation of an organization different from what was being done, but always maintaining the format of general talks on the day and organized by service in the afternoon.
These types of academic meetings seek to promote continuous training and the exchange of health-related topics. Also capitalize on other experiences that enable health professionals to deliver professional growth and improve patient care.
In the morning the inaugural talk was given by Dr. Rubén Torres, rector of Isalud and President of the Latin American Federation of Hospitals, who made a wide presentation on "Present and future of the Argentine Health System", which generated many questions from attendees resulting in an exchange of very interesting information.
Afterwards, a symposium was held with the prestigious psychiatrist, Dr. José Eduardo Abadi who addressed the topic Psychosocial effect of the pandemic, the disorders that accompanied the period of isolation and the pandemic itself, as well as the way in which it was transmitted to the population.
In the afternoon, six talks were held simultaneously in different zoom classrooms that were accessed from the event platform. From 1pm to 5pm, specific talks were held on Medical Clinic, General Surgery, Pediatrics, Gynecology / Obstetrics, Traumatology and Nursing.
These were attended by national and international speakers who addressed related topics and analysis of clinical cases for each of the topics with a wide turnout of attendees.


[ad_2]
Source link