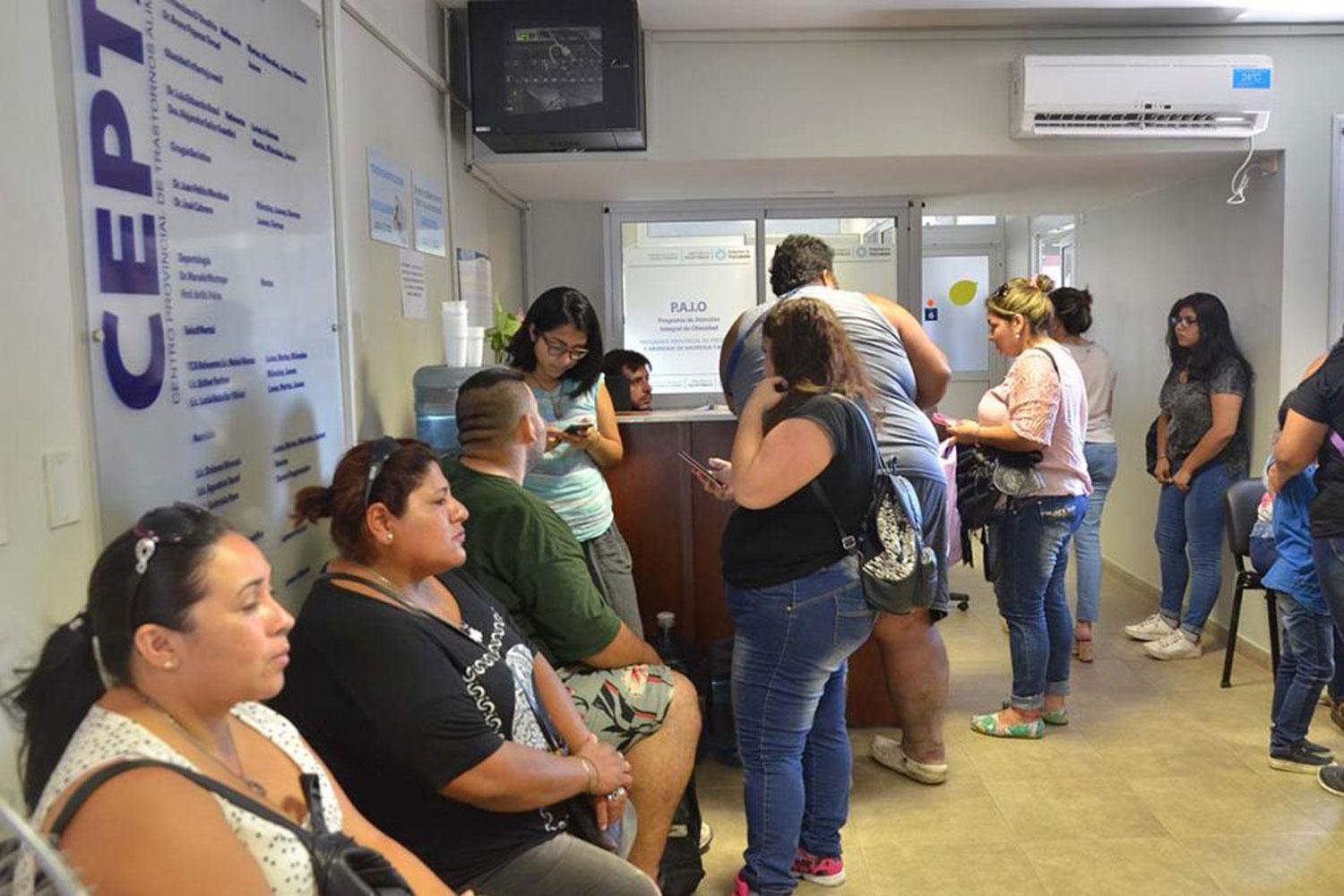 Between 4,000 and 4,500 monthly inquiries receives the Provincial Center of Food Disorders (Cepta) for obesity-related problems, while there monitoring and control is carried out around 1,200 patients.
The Cepta works at Lamadrid 623, from 7.30 to 17. "We usually received patients from CAPS and hospitals, so the recommendation is that they come to these health centers and we will serve them", the director advised, Alejandra Caram.
For its part, the coordinator of the Comprehensive Attention Program for Obesity, Francisco OnofrioHe commented that "the project for this year is to configure nodes in the different areas of the province to have control and follow-up and thus be able to prevent, diagnose and treat patients with obesity."
Although in Cepta they attend people with social work for the initial consultations of the treatment, the boarding is aimed mainly at patients without coverage.
The center nutritionist, Moncasio painsHe explained that when the patient arrives is evaluated by a doctor and then is derived for nutritional treatments. "Let's try to make a change in eating habits and change the little one. The idea is that what you learn here is for a long period. Each person is evaluated and, depending on their health situation And the staff is given a treatment. The family plays a very important role, "he said.
Regarding bariatric surgery, the surgeon Joan Pau Mendoza He clarified that not any patient with obesity can undergo this operation. "It is for people with more than 50 body mass index, as long as they have fulfilled a prior multidisciplinary treatment," he added.
Source link