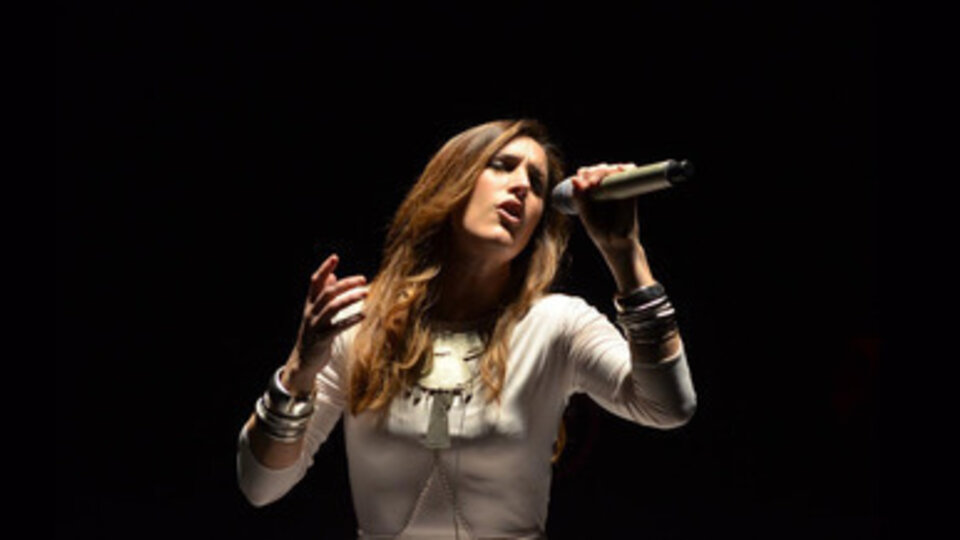 [ad_1]
Next to the tribute to Mercedes Sosa, the powerful opening of Cosquín's first moon Emiliano Zerbini defended his condition as consecrated the previous year and Soledad Pastorutti confirmed his charisma in a scene that is related to him. There was also another group of artists, as emotional and celebratory, also greeted by the square. It was the meeting of the Find Rosarina, who took the stage Atahualpa Yupanqui to Juan Carlos Baglietto, Silvina Garré, Jorge Fandermole, Rubén Goldin, Adrián Abonizio and Fabián Gallardo. Representing Santa Fe as a delegation within the "Postales de Provincia", the town hall managed to put in a very good time present to that artistic movement that today represents an era and a way of understanding the song.
They were those times of the end of the dictatorship and subsequent democratic spring, and that effervescence at a time and place – which made Rosario a newly self-proclaimed "Capital of national rock", by decree of its Municipal Council – those that They saw the songs being born like "It was in April". It was the chosen subject to start this meeting, in the voices of Garré and Baglietto, who sounded with power, charm and enthusiasm. After the opening to the duo, the rest of the protagonists of the night were added, completing the Troba with all its executors on stage, with the exception of Fito Páez and the late Lalo de los Santos.
They followed songs that today are hymns: "I come to offer my heart" (which had already sounded the same night, opening the tribute to Mercedes Sosa), "Prayer of the recess" (a hymn , as well, in the Fandermole repertoire), "La vida es una moneda" (also from Fito, but taken to the scene by Baglietto, in the times that Páez was his keyboardist) and "El llenca" by Abonizio , this great fogoner theme. Together with the singers, a band composed by Claudio Cardone (another from Rosario of the times of La Troba, who accompanied Luis Alberto Spinetta in several bands, Fito Páez and Illya Kuryaki and the Valderramas), percussionist Juancho Perone ( another from illustrious Rosary), Julián Baglietto in drums (son of Joan Carles and singer of the U group), Adrián Charras and Leonardo Introini down.
There was no lack of the current "Cant versos", and that "Mat Cosit's History", by Adrián Abonizio, also reappeared, which was also part of the Baglietto repertoire in his time of gesture and gardener by jean The bis arrived after a long exchange of gifts and presents between local and provincial authorities, with the public requesting another one standing. It was with the zamba "La tristeza", "our little homage to another illustrious santafesino, Ariel Ramírez," explained Baglietto.
[ad_2]
Source link