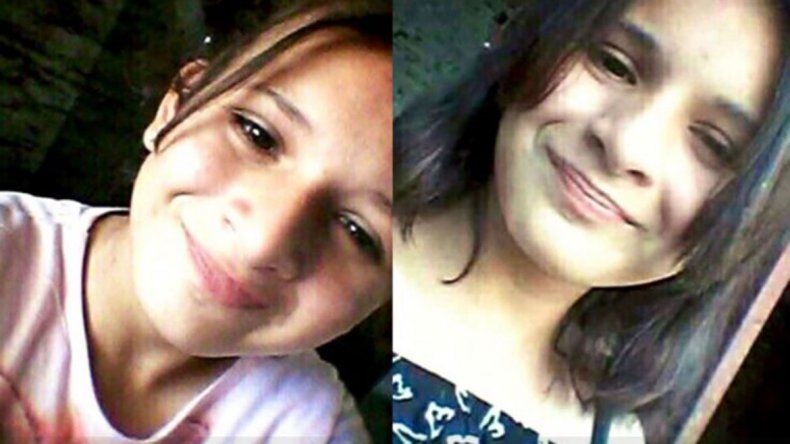 [ad_1]
Peralta was arrested in mid-January in Laguna Neta thanks to expert reports on the social networks of Angelina. The conversations that kept telling us that the girl was pregnant. For that reason Peralta was confiscated "in principle by sexual abuse with sexual access, because it was considered that she was pregnant by means of the messages that were consigned in the dialogs of Whatsapp and messages of texto".
The corpse appeared on Calle 25, about 800 meters from the National Sovereign Avenue, to the south of the capital of La Chaqueña. The researchers came to the site after the cell phone antenna that belonged to the girl was activated in the area. With GPS, drones, police officers, special groups and firefighters, a raiding operation was launched that launched the first concrete result this Friday 25. Although the results of the autopsy are still waiting, the prosecutor He said that the girl would have been killed "more than 20 days ago."
For data on the host of Angelina, the chaqueño government offered from 25 December a reward of 250 thousand pesos. However, nothing was heard about the girl. The denunciation for the disappearance of Angelina was made by Daniela, his sister, on December 24 in the morning, when he saw that the minor had not returned from the church. The young woman was the one who provided the Police with the name of the detainee, identified only with their initials: J. P.
A femicide every 28 hours throughout the country in 2019
Until January 21 of 2019, 18 femicides were registered. On average, one every 28 hours. The data emerges from a record prepared by the Observatory Now That Yes We Come from the Feminist Tide Movement.
They reached this figure after analyzing graphic and digital media across the country, counting crimes committed from January 1 to January 21. In fact, the amount may increase in cases of recent days. The frequency with which this type of murder is given is impressive.
In fact, the number exceeds the one distributed in November of 2018 by the civil association La Casa de la Trobada, which indicated for a first period of femicide every 32 hours for the first ten months of the year. During 2018, the Observatory released a total of 260 femicides. 18% of the victims had made prior allegations against their aggressor and 13% had protection measures dictated by justice. In 90% of the cases, the aggressor was part of the victim's intimate circle.
[ad_2]
Source link