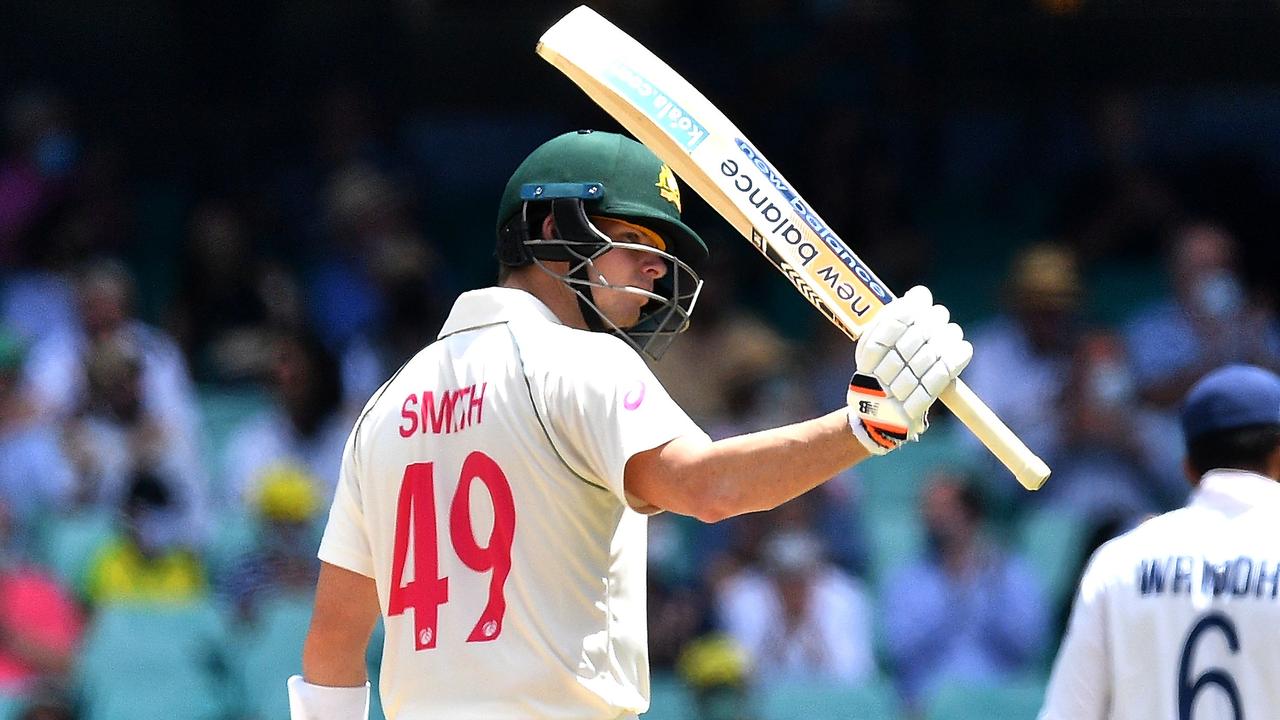 [ad_1]
Any change of cricket is usually attacked by the traditionalists, but the last play has been adopted by former stars of the game.
Cricket laws have been officially amended to include the gender-neutral terms "batsman" and "batsman" instead of "batsman" and "batsman".
In an effort to make the language of sport more inclusive, the Marylebone Cricket Club agreed on the changes after an in-depth debate among the Laws subcommittee.
Watch our women record live and without commercials during playback in Kayo when they face India in the female ODI series. Are you new to Kayo? Try 14 days free now>
The amendment was previously considered in 2017, but the MCC ruled against the change at the time.
"MCC believes that the use of gender-neutral terminology helps strengthen the status of cricket as an inclusive game for everyone. The amendments are a natural evolution of the work already done in this area, as well as an essential part of MCC's global responsibility towards sport, "the MCC said in a statement on Wednesday.
"The changes take effect immediately and the published (online) Cricket laws have been updated, with the Laws of Cricket application and printed editions to be modified accordingly in future updates.
"Several governing bodies and media organizations are already using the term 'batter' in their Terms and Conditions and reports. We look forward to and encourage others to adopt the updated terminology following today's announcement of the change in laws. .
"The move to 'beat' is a natural progression, which fits the terms of the bowlers and campers who are already within the laws."
The ad received an overwhelmingly positive response, but inevitably there was an unwarranted reaction on social media with some calling it "awake" or PC.
Lancashire captain Alex Hartley wrote: "Some of the comments in this post make me angry. If you hate it, it grows. Cricket is a sport for everyone and it is a small but big play ".
Cricket writer George Dobell posted: "I know there are people who don't mind, but I'm pretty sure it's the right one. It doesn't hurt anyone, it doesn't cost anything and it can be a little more inclusive. "
Former Australian captain Lisa Sthalekar wrote: "Over time … thank you."
In 2000, the MCC similarly updated the laws, so that the term "camp" was replaced by "camper".
Jamie Cox, MCC's Deputy Secretary of Cricket and Operations, said in a statement: "MCC believes that cricket is a game for everyone and this movement recognizes the changing landscape of the game in modern times.
"The use of the term 'batsman' is a natural evolution in our shared cricket language and the terminology has already been adopted by many involved in the sport. It is the right time for this fit to be formally recognized and we are delighted, as Guardians of the Laws, to announce these changes today ".
[ad_2]
Source link