[ad_1]
As they did in Sydney last year, the Blues will walk from their team hotel to the NSWRL headquarters on the other side of the ANZ stadium in front of their origin.
Next, in an Origin that gives them the advantage to the Maroons, NSW will warm up in their own training field instead of deepening in the bowels of the Olympic site.
Blues fans will make the airspace run their kicks and bombs, while James Maloney's new goalkeeper will hit the track twice.
The warming room of Milan's styles at the stadium is 11×15 meters.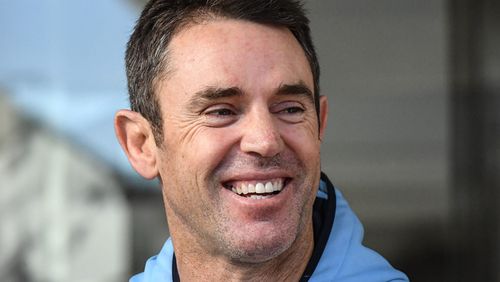 Then, in another first, NSW will walk from their changing rooms to the center of excellence to the ground through an underground tunnel that is not used since the Olympic Games.
The sides of the tunnel will light up with photos of the Blues champions, including one of coach Brad Fittler, who was already the captain of NSW.
"I tried to get a better picture (Wednesdays), I was looking for something more," said Fittler.
"It's amazing, this will be great. I'm 47, so I have a first night (Wednesday). I do not get a lot at 47".
[ad_2]
Source link