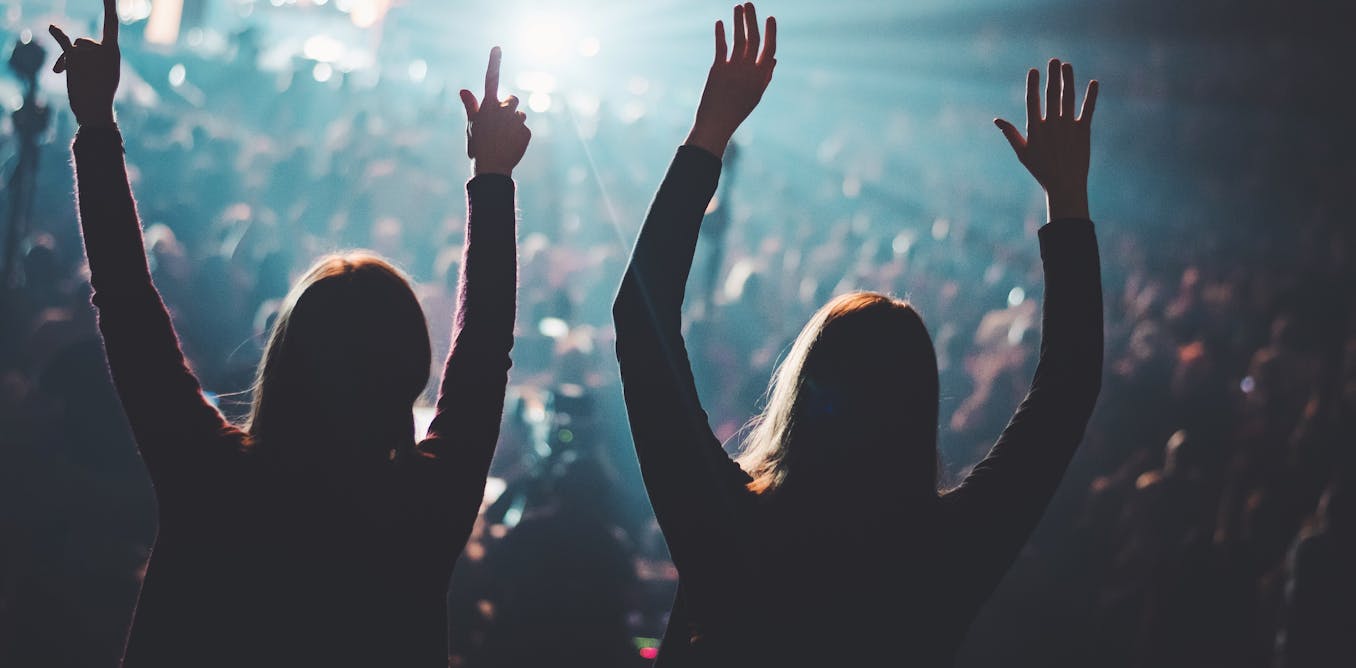 [ad_1]
An NSW Coronial Inquest that investigates a series of drug-related deaths at Australian music festivals has heard that attendees to the festival take concurrent MDMA doses to avoid police detection and not receive adequate medical care.
But the lack of knowledge about the patterns of drug use and the demographic profile of festival assistants has slowed down the ability to develop informed responses with evidence.
Yesterday we published two reports of data to inform you about the investigations and explain these patterns. Both reports are based on data from more than 5,000 attendees at the Australian festival that completed the global drug survey since the end of 2018.
It is suggested that the common hypotheses about Australian festival entrants and the risks they take may be incorrect.
---
Read more:
Pill tests are not the only way to reduce overdose. This is what works


---
Who goes to music festivals and what drugs do festivals take?
The majority of those attending Australian music festivals that we did were young people (with an average age of 22.4 years), men (55%), heterosexual (76%) and whites (87%).
They were well educated and the majority used (85.6%). Very few reported having a criminal conviction (6%).
And although it is often assumed that people who go to festivals are "hardcore" or regular attendants, almost half (49.6%) reported that he was going to one or two festivals in the year.
The most common drug they took, as it was surprising, was alcohol. Of the illicit substances, the most used are MDMA, cannabis and cocaine.
We have asked about the use of drugs in all scenarios, not only at festivals, and not just on the festival day.
While almost half (44%) reported drinking alcohol weekly or more often, 64% usually drinks at least five standard drinks.
Those attending the festival who used MDMA used to be informed of use ten times in the last twelve months. Those who used cocaine often do it five times in the last twelve months.
Although the use of MDMA is the focus of NSW's Coronial Research, and public debates about the safety of festivals, our data show that alcohol remains the main contributor to drug-related harm among the attendees.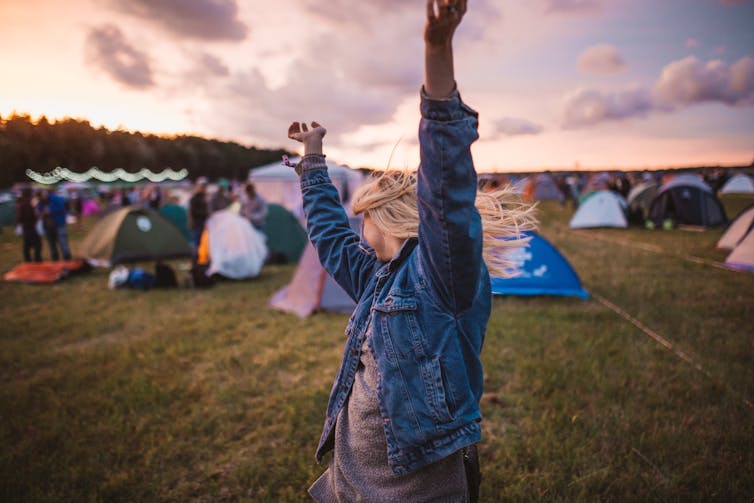 Experiences of those attending the festival
Our analysis showed that most of the participants in the festival (75%) reported that they met the police in relation to their drug use in the last 12 months. 69% reported that it was with drug dogs at festivals.
This is a concern because meetings with dogs for drug screening are often traumatic and can lead to more harmful practices, such as taking multiple doses to avoid detection.
---
Read more:
Why do dogs detect drug smelling of the wrong tree?


---
Attendees at the NSW festivals were 1.3 times more likely to report encounters with drug detection dogs than in other states (79% versus 62%). This is remarkable, since our first analyzes showed that the encounters with dogs of detection of drugs were already seven times higher in Australia than in New Zealand.
Who is looking for medical treatment?
Few attendees to the festival tried medical attention. Only 280 respondents (6%) reported asking for medical help after alcohol or other drugs at least once in the last twelve months. From these data you can not say if it is these young people when they looked for medical help, be it at a festival or in the community.
Young women aged 16 to 20 were the most likely to report on the search for medical aid after drinking alcohol or taking other drugs (8.7%), followed by young men of the same age group (7, 3%). Only 4.9% of men 21 and older and 5.2% of women in the same age group reported asking for help.
Those attending the festival who had alcohol problems were more likely to ask for help (4.3% of users) than those who were struggling after using other drugs, including MDMA (2.5 %), LSD (1.48%), cannabis (0.96%) and cocaine (0.67%).
---
Read more:
How to kill MDMA?


---
Those attending the festival who are looking for alcohol-related help typically drink 15 standard alcoholic beverages.
The most common symptoms here are nausea or vomiting (45%), accidents or traumas (40%) or deaths (37%). 65% said they were admitted to the hospital.
Those seeking help after taking MDMA usually consumed three tablets or 0.4 g during the session. Most (56%) reported taking a dose higher than the usual MDMA on this occasion.
Only 28% reported starting the session with a smaller "test dose" of the MDMA.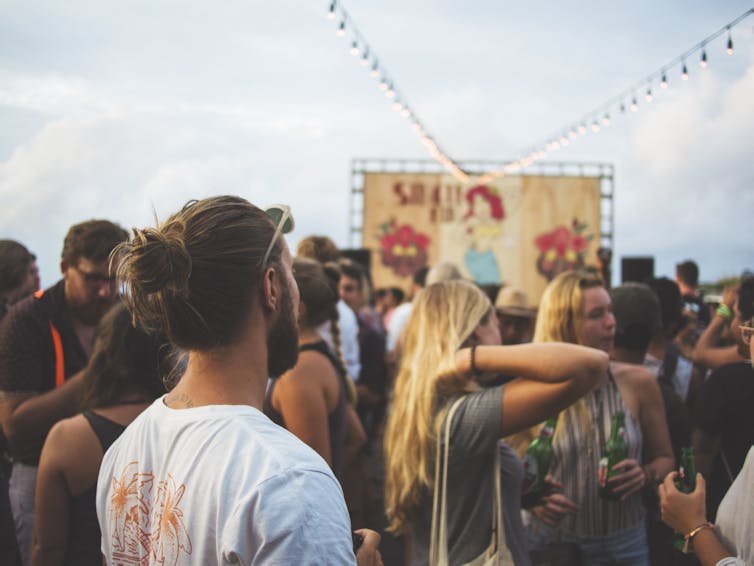 Most (81%) reported the combination of MDMA with alcohol and other illegal drugs. And most of those who drank alcohol with MDMA said they were "already taken" before taking the MDMA.
The most common symptoms that they experienced were confusion (40%), anxiety and panic (40%) and very low mood in the later days (40%). Almost half (48%) said they were admitted to the hospital.
What do these data tell us?
Despite the focus on illicit drug damage, most of the illegal drug consumption among those attending the Australian festival seems to be occasional and not problematic.
However, there is a small but notable group of young people experiencing higher rates of drug related damages.
To reduce these damages, we should expand access to peer education services, such as the DanceWize team. DanceWize provides credible information about the safest parties. It offers damage reduction services, including multistage assistance services (water, sun protection and information). It also hosts a safe space for festival enthusiasts.
We should also extend the in situ drug testing services to festivals and outside of these scenarios (for example, unemployment services in urban centers). The drug verification services (or pills tests) invite members of the public to anonymously send samples of medications for forensic analysis and then provide personalized information about results and advice as appropriate.
---
Read more:
Here are why doctors are backing up pills at Australian music festivals


---
Taking into account the high rates of vigilance, especially with dogs for drug screening, those attending the Australian festival may be reluctant to seek advice or medical support if they are afraid of being detected in the possession of drugs.
You should prioritize the reduction of the use of drug detection dogs in festivals, as well as the extension of non-criminal alternatives for personal and property infractions to restore the balance between health public and public safety.
[ad_2]
Source link