Experts warn: brain supplements are a waste of money
Recently, a consortium of experts in neurology and nutrition has published a report that uses nutritional supplements to preserve or improve memory. The verdict breaking: most of the products are not even worth the plastic they are packing in.
The Global Council on Brain Health (GCBH) non-profit organization brings together renowned researchers and doctors to inform people independently about how to improve their brain health. According to his latest report, brain supplements are not the way to improve or maintain brain function – at least for most people.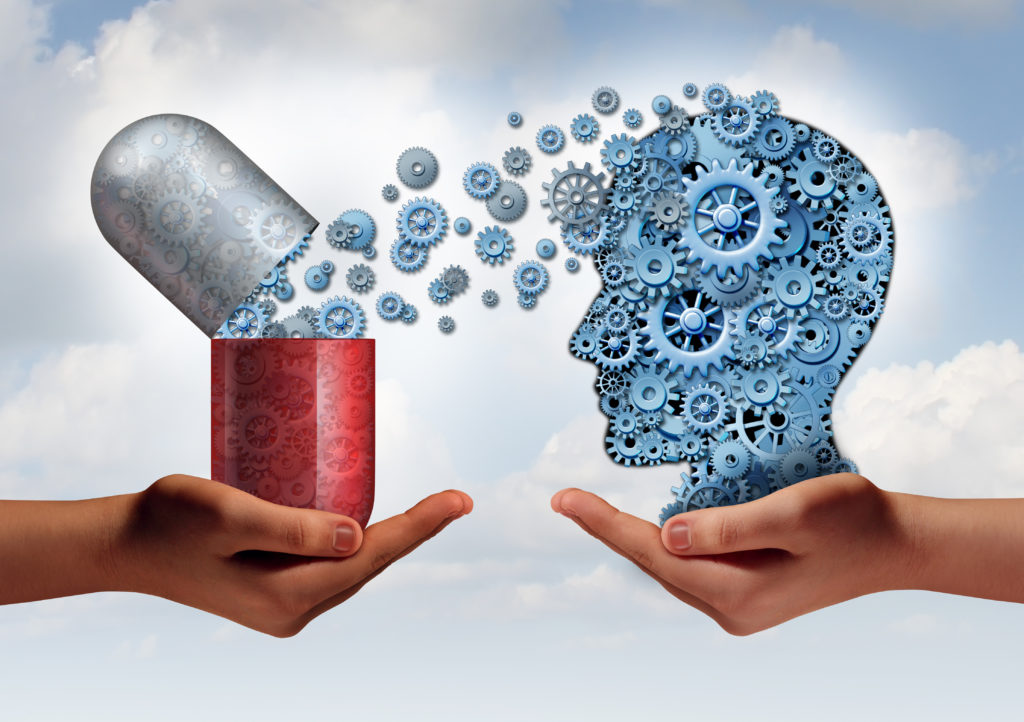 Supplements for the brain: a huge business
In the US, around one in four adults over 50 years regularly use dietary supplements for the brain, hoping to preserve their cognitive abilities for as long as possible. In Germany, these products also enjoy great popularity. Supplemental trading has long since turned into a billion dollar business, with a rising trend.
Pure mass creates credibility
Nutritional supplements are not medications and, therefore, do not require comprehensive tests and studies. It is much easier for manufacturers to put these products on the market, even without evidence of effectiveness. "The market is now so great that dietary supplements can do it without any effective documentation," says neurologist Ronald Petersen, director of the Center for Research on Alzheimer's Disease at the Mayo Clinic.
There is no evidence of effectiveness
The researchers analyzed recent studies on dietary supplements that supposedly promote cognition. All the usual ingredients, from fish oil to apoaequorina derived from jellyfish, were examined. The experts did not find any scientific evidence sufficient to justify a recommendation on these resources. Only one small study suggested that intake of fatty acids with omega-3 may favor those who already present mild cognitive impairment. However, a protective function could not be tested.
Supplements can be harmful to some people
In addition, researchers underline that, in some people, even negative effects can be derived from supplements. For example, people taking anticoagulants, heart medications, steroids, and medications that affect the immune system should generally take care of supplements. Because supplements are also metabolized through the kidneys and liver. This could affect the performance of other medications, the specialist said. It was found, for example, that a sudden increase in vitamin K intake caused a reduced effect of Coumadin, a blood thinner.
Folic Acid is an important exception
Experts note that an important exception is vitamin B12 or B9. If there is a rare deficiency in over 50 years, B12 experts may be useful in brain health. With a blood test, this deficiency can be detected and corrected by supplements or syringes.
"Better spend your money on significant things"
"Dietary supplements for brain health seem to be a huge waste of money," says Sarah Lenz Lock, executive director of GCBH. He advised to put money in a healthy diet, which has shown to have more positive effects on the health of the brain. For example, some studies have shown that regular consumption of fish and seafood is associated with a low risk of cognitive impairment. This effect can not be achieved by taking omega-3 supplements.
Here you will find more interesting articles on this subject:
(Vb)
author:
Postgraduate Editor (FH) Volker Blasek
sources:
Global Council on Brain Health (GCBH): New report complements plates for brain health (obtained: 30.06.2019), aarp.org
Report: Recommendations of the GCBH on vitamins, minerals and other dietary supplements, June 2019 (call: 30.06.2019), to the report
Source link