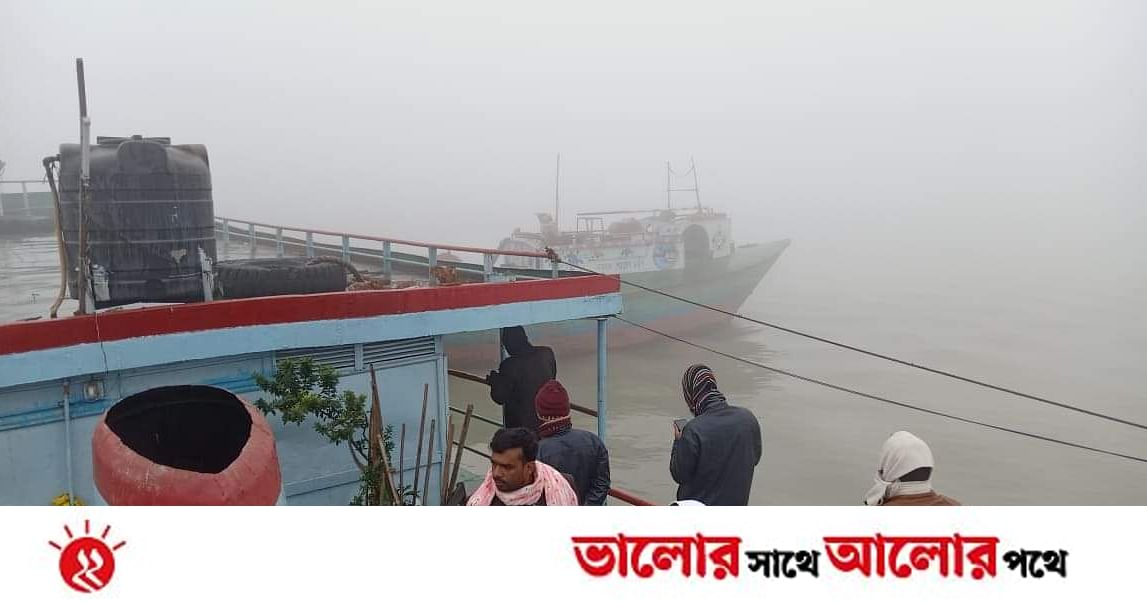 Ferry services are closed in Banglabazar in Madaripur and Shimulia in Munshiganj. Due to heavy fog, the ferry service has been suspended from 12 noon on Sunday. At that time, six ferries and passengers were trapped in the middle of the river. In addition, the launch and speedboat movement has been closed since Monday morning due to heavy fog, Ghat authorities reported.
Sources from Banglabazar-Shimulia Ghat of the Inland Water Transport Corporation of Bangladesh (BIWTC) said the fogs around the Padma River passed yesterday. When the fog rose around 12 at night, the directional lights of the waterway dimmed. At that time, ferries could not determine the direction of the Padma River. The ferry service of both ghats was stopped after 12pm to avoid the accident. The stranded ferries have been anchored in the center of the Padma.
BIWTC Banglabazar Railway Manager. Salahuddin Ahmed said: 'There is a risk of major accidents on the waterway due to the dense fog. We stopped the ferry service from midnight to avoid the risk of an accident. Once the fog density decreases, the ferry service will return to normal.
Source link