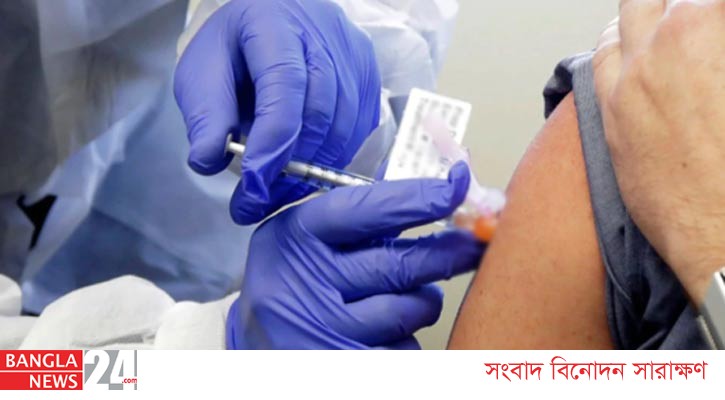 Dhaka: Dhaka Medical College (DMC) hospital authorities are mentally prepared to apply the crown vaccine. Work on the vaccine will begin as soon as instructions are given.
There is a meeting at DG Health on Wednesday (January 20) in the morning. Hospital officials expressed hope that they would receive instructions.
The issue was discussed with Brigadier General Nazmul Haque, director of DMCH, on Tuesday (January 19) night.
He told banglanews that we are mentally prepared for the crown shot. There are no instructions yet. However, there is a meeting with DG Health on Wednesday morning. From here, instructions will come on how to do what.
Brigadier General Nazmul Haque further said the coronavirus vaccine will be properly applied to the human body according to ministry instructions. We are mentally prepared. As soon as I receive instructions at the meeting in the morning, I will start working on the application of the crown vaccine.
By the way, if the 20 lakh crown vaccine given away by the government of India arrives sooner, distribution will start sooner. Initially, a limited vaccination program will start in Dhaka. Health Minister Zahid Malek said the vaccine would be given later across the country.
He told the health department Tuesday afternoon. The Health Minister said all preparations have already been completed. Four teams will work at the district level. Two teams will work at the upazila level.
Six teams from the medical school will work. Teams are also sent to all the institutes we have.
The Health Minister said two lakh people would be vaccinated every day only in district, upazila and city corporations. Initially, the vaccine will not be given at the union level.
"We're ready," he said. 20 lakh are the first. Another 5 million will arrive later. Cold chains, labor, and transportation had to be organized to store vaccines.
He said 20 lakh vaccines will arrive in the country on Wednesday. The Oxford-Estrogen gene vaccine will be given away in Bangladesh by the Government of India. However, the flight schedule when it arrives has not reached us. When you arrive you will be informed later. The vaccine will be delivered to Bangladesh by the Government of India on its own initiative.
The Health Minister said those people who need the vaccine will be given it first. There will be no VVIP or VIP system. However, the guideline has been officially made, the vaccine will be given according to this guideline.
Then, the Director General of the Department of Health, Professor Abul Asar Mohammad Khurshid Alam and the Additional Director General (Planning and Development), Professor Dr. Mirzadi Sebrina Flora was present.
Bangladesh time: 0602 hours, January 20, 2021
AZS / SRS