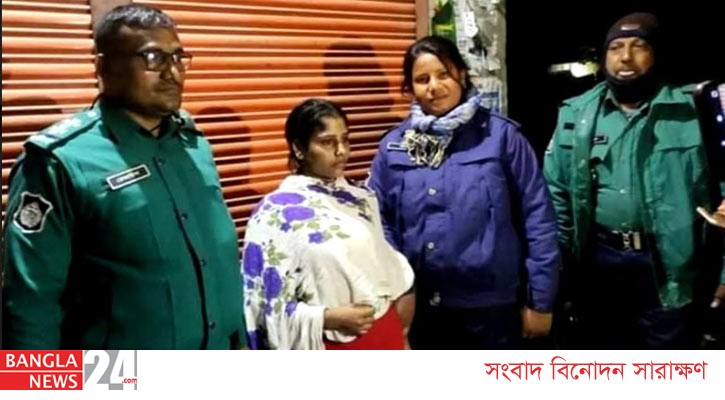 Dhaka: Rekha Akhter and her husband Farhad Ershad, a domestic worker who fled after torturing a 70-year-old woman in Malibagh and fled with gold ornaments and money, have been detained for seven days for questioning.
Dhaka magistrate Masud Ur Rahman issued the pretrial detention order on Friday (January 22nd).
Rezaul Karim, sub-inspector of the Shahjahanpur (SI) police station, presented the two accused in court and detained them for 10 days each.
According to the app, Rekha has been working as a working girl for a long time. Rekha's victim, Bilkis Begum, was beaten and injured on January 18 from 9:30 a.m. to 10:57 a.m. because she and her husband were not allowed to stay at the victim's home. He also stole 24 ounces of gold, two lakh rupees in cash and a television. The incident is extremely exciting and thrilling.
Partial assets of the defendants have been recovered. It is necessary to question the pre-trial detention of the accused to recover the rest of the stolen property and unravel the mystery of the incident.
Lawyer Samchun Nahar Khanam and some other lawyers said at the hearing that the victim was an old man. He was beaten in such a way that he now dies. She is the mother of a lawyer. She is also our mother. Defendants have committed such heinous crimes in different places before. They did it by planning. If no one is home, this time is used.
However, there was no attorney for the defendant. At this point, the judge asks Rekha: Do you have anything to say? Then Rekha said: I have returned all the things I took from home. I have nothing else. I made a mistake. My head was not well then. Forget me.
After the hearing, the judge ordered a 7-day pretrial detention.
He was arrested on Wednesday night (January 20) from his uncle's house in Kashipur village, Ranishankail upazila in Thakurgaon district. The looted gold ornaments, mobile phones and cash were also recovered. Housewife Rekha was hiding in her uncle's house.
His home is in the Barapalashbari village of the Barapalashbari union in Baliadangi upazila of Thakurgaon.
On the morning of January 18, Rekha Akhter stripped Bilkis Begum, a housewife of a Malibagh house in the capital, stripped her and tortured her and fled with gold ornaments, a mobile phone, television and money. in cash. When the video of the torture was broadcast on CCTV through social media, it came to the notice of police agencies. After that, law enforcement arrested Rekha.
Bangladesh Time: 1900 hours, January 22, 2021
KI / OH /