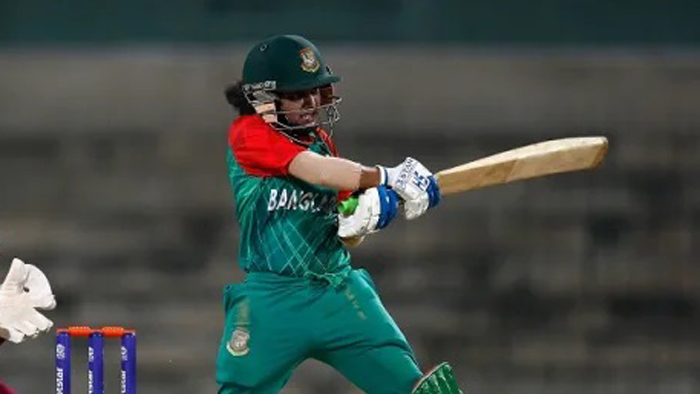 In the second match of the five-match ODI series, the Bangladesh emerging women's team easily won by 6 wickets against the emerging South African women's team. The Tigers are on the verge of winning the series with a 2-0 lead over captain Nigar Sultana.
South Africa won the draw and chose to beat first at Sylhet International Cricket Stadium on Tuesday (April 6). Sinalo Jaftar scored 198 runs for the loss of 6 wickets in 50 overs.
Opener Andre Stein scored the team's top 60 runs. He made that run with the help of eight four against 116 balls. In addition, Anneke Bosque made 42 runs from 57 balls.
Nahida Akhter and Ritu Moni grabbed three hatches each for Bangladesh. In addition, Salma Khatun took 1 hatchback for 23 runs.
Later, Bangladesh lost opener Sharmin Sultana (7 years old) to play for the win. Another Murshid Khatun opener also came out with 21 runs. Neither Farzana Haque could be established. As a result, Bangladesh lost 2 wickets in 36 races and lost its third wicket in 72 races.
But at the other end, Nigar Sultana Jyoti formed the resistance alone. At his captain's entrance, the team anchored in the port of victory as soon as he laughed. Nigar remained undefeated with 101 of 135 balls with 11 fours. Romanian Ahmed left the field undefeated with 45 balls of 69 with four fours. So Bangladesh secures victory with 8 hatches and 27 balls in hand.
Khayakazi Mathe, Michela Andrews and Anneke Bosque each took a wicket for the Proteas. Nigar Sultana of Bangladesh was selected as the best player of the match of the big century.
The third match between the two teams will be played on April 8 (Thursday) at 9:30 am on the same field. Bangladesh want to secure the series by winning the match.
NS /