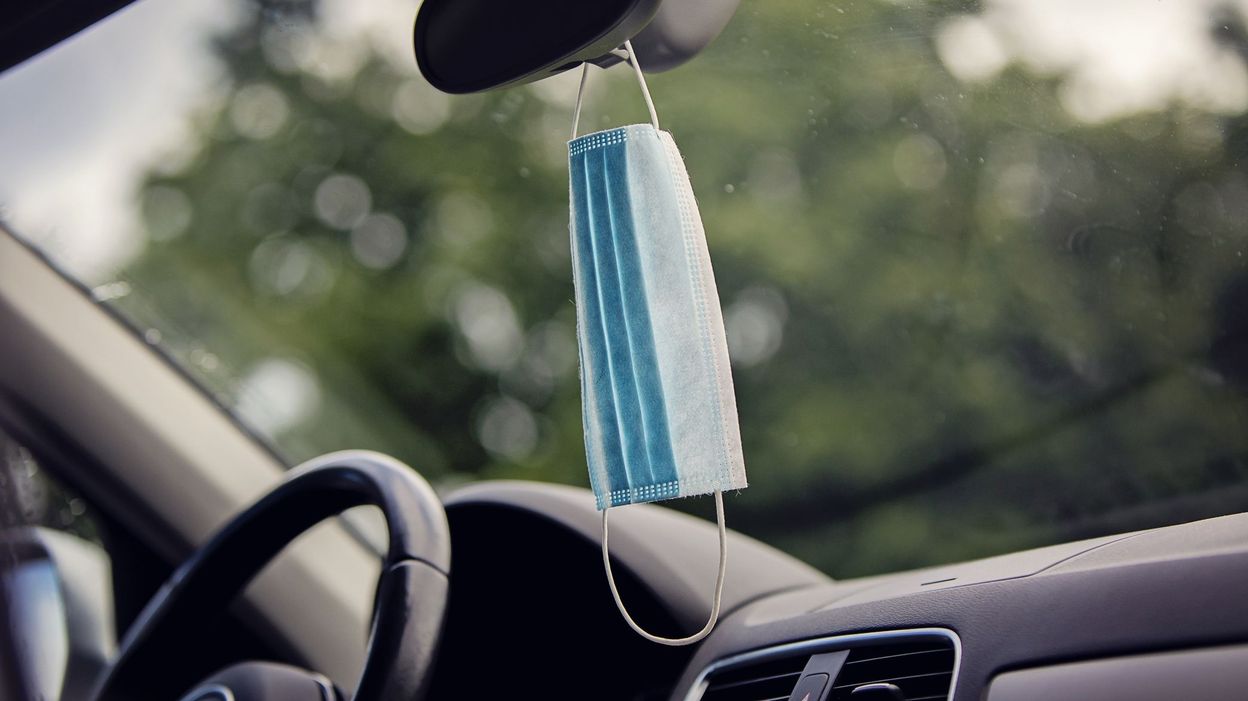 The Vias Institute and the VAB mobility organization are asking motorists not to hang their mouth masks on the interior mirror of the vehicle. "It obstructs sight and can be a source of distraction for the driver"In principle, police officers can even impose fines if the driver's vision is obstructed by an unnecessary object.
The image has been common since the beginning of the health crisis: in many cars there is a mouth mask hanging from the interior rear-view mirror. It turns out to be a bad idea, not only for hygiene reasons, but also for safety reasons. Hanging a mouth mask in the interior rear-view mirror obstructs the view, so that cyclists, motorcyclists or pedestrians can momentarily get out of the driver's sight.
---
►►► Read also: when it hits a cyclist, one in six motorists flees
---
"Hanging mouth masks on mirrors is not recommended. It is best to store them safely in a bag. The fact that the mask can swing from left to right can be distracting and lead to dangerous situations.", stresses Stef Willems, spokeswoman for the Vias Institute. The VAB mobility organization also indicates that the blind spot can be widened using the mouth mask.
In Luxembourg, there is already a ban on hanging a mask in the rearview mirror. Fines of 49 euros are imposed on anyone caught in the act. In Belgium, this is not explicitly mentioned in the road code, although a fine of up to 120 euros is not excluded. "Visibility must be guaranteed at all times. If a police officer strictly follows the rules, he can fine the driver."adds Joni Junes, spokesman for the VAB."We do not defend these fines, but we do ask people to leave their mouth masks safely."