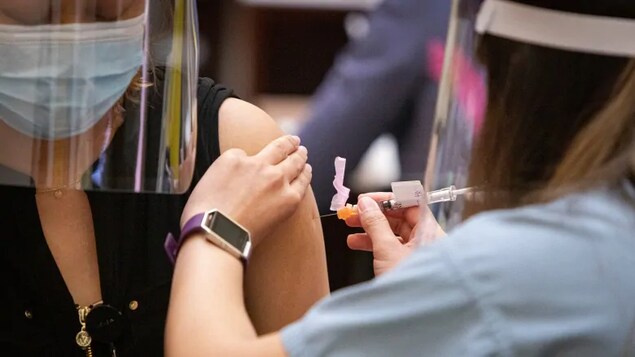 To date, 3,670 doses of COVID-19 vaccine have been administered in Bas-Saint-Laurent, according to the Quebec National Institute of Public Health (INSPQ).
And as new doses were received on Wednesday, nearly 5,000 people will have received a first dose of the vaccine on Jan. 25, according to Bas-Saint-Laurent public health director Sylvain Leduc.
However, the delivery of 975 doses scheduled for next week has been canceled due to work planned by Pfizer at its plant in Belgium. This work should allow the pharmaceutical industry to increase its production.
While he admits he has yet to receive any indication of upcoming vaccine deliveries, either from Pfizer or Moderna, Dr. Leduc expects him to receive doses in early February.
For now, the only delivery that has been formally canceled is next week. From early February, supplies may resume.
At the moment, the break is not planned for a long time, so it allows us to keep heading towards the goal of vaccinating as many people as possible with a first dose and ensure that all these people receive a dose. second dose within 90 days of the first dose, says Dr. Leduc.
An acceptance rate of 97%
Dr. Leduc indicates that vaccination is virtually complete CHSLDResidential and long-term care center of the region.
Just keep on CHSLDResidential and long-term care center From Chauffailles to Rivière-du-Loup, which worries about 25 residents. Outbreak control must be completed before vaccination can be continued, specifies Dr. Leduc.
It also notes that 97% of residents in CHSLDResidential and long-term care center of the region have agreed to receive the vaccine.
If this percentage is not available to healthcare staff, it ensures that the acceptance percentage is also very high.
The demand of our workers exceeds what we can offer. Among doctors, 100% of people who were offered the vaccine accepted it. There was no denying it, says Dr. Leduc.
Acceptance of vaccination is an important determining factor in getting us out of the crisis, add.
The epidemiological situation under control
In addition, Dr. Leduc stresses that the situation is current enviable in Bas-Saint-Laurent with regard to the epidemiological situation. The region records daily increases of less than 10 cases of COVID-19. On Tuesday, only three infections were added to the regional assessment.
Our situation is classified under control, as we have some outbreaks for which some cases have been added, which prevents us from formally closing these outbreaks., he says.
If this trend continues, the region could benefit from some health measures after containment.
Of course, we want modulations after February 8 for regions that could afford it. There is now a lot between the orange zone and the current situation.
Dr. Leduc indicates that discussions have begun especially about curfew, although he considers it an effective tool to limit the spread of the virus.
Who tends to go out more between 8pm and 5am? Young people between the ages of 17 and 29 are the people who have the most contact and for whom the infection is most transmitted. In this context, curfew has a positive effect, he says.
Dr. Leduc, however, is cautious about the possibility of a possible return to the orange zone.
For me, in the middle of winter, going back to an orange area where there are family reunions as we saw during the holidays, would not be desirable., he says.
Source link