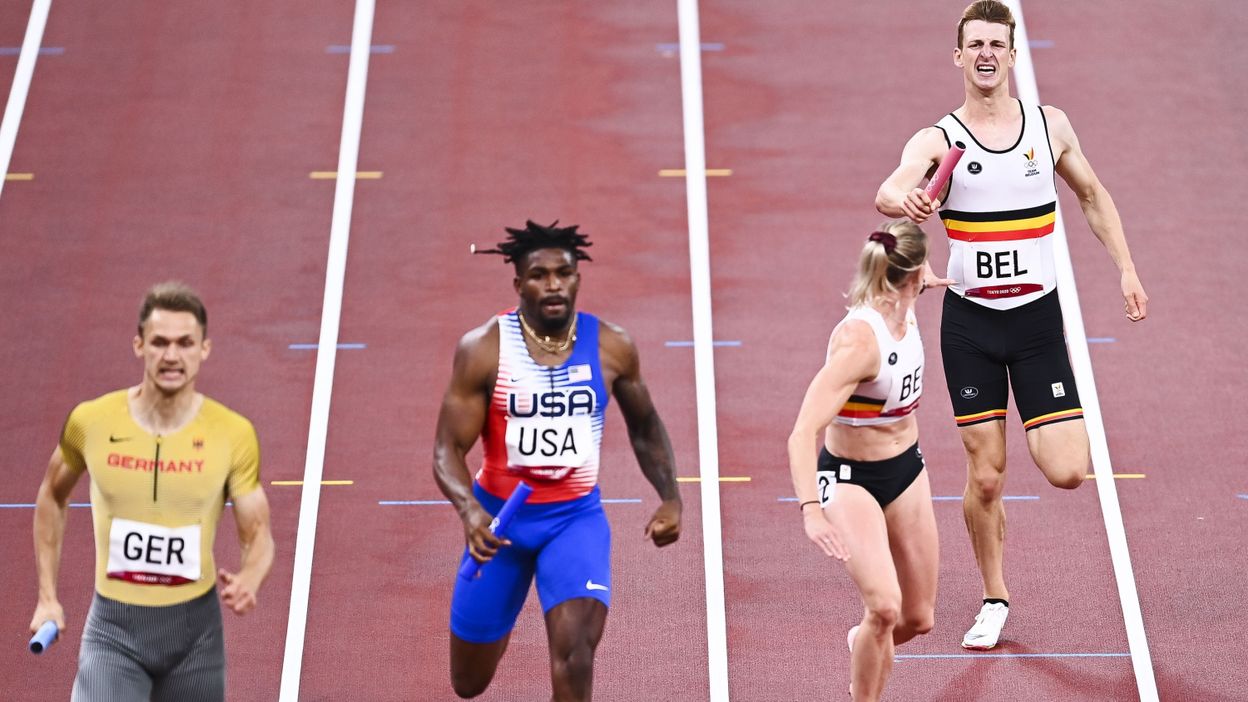 The United States and the Dominican Republic were rehabilitated in the mixed 4X400m athletics relay at the Tokyo Olympics, organizers announced Friday.
In the Belgium series, the Americans won in 3: 11.39 but were disqualified for an incorrect position by one of their athletes to receive the baton. On appeal, the United States won.
The same scenario for the Dominican Republic that finished second in 3: 12.74, with a national record, before being disqualified for another incorrect position by one of its drivers. The Dominicans have also been rehabilitated.
---
►►► Also read: Tokyo 2020 Olympic Games, all our information
---
Suddenly, Belgium, who had run in 3: 12.75 (national record), finished well in 3rd place in their series and will go to the final with the 7th best time instead of the 5th qualifying time initially.
In fact, Belgium qualified for the final of the 4x400m mixed relay on Friday, the first day of the Olympic testing events. Alexander Doom, Imke Vervaet, Camille Laus i Jonathan Borlée won its series in 3: 12.75, improving the record of Belgium, that was of 3: 14.22 and that allowed it Dylan Borlée, Hanne Claes, Camille Laus i Kevin Borlée to finish sixth at the Doha Worlds in 2019.
The first three of each of the two series and the two best runners-up advance to the final, scheduled for Saturday (14:35 Belgian time).
Poland (3: 10.44), Netherlands (3: 10.69), United States (3: 11.39), Jamaica (3: 11.76), United Kingdom (3: 11.95), Dominican Republic (3: 12.74), Belgium (3: 12.75) and Ireland (3: 12.88) will play this final. Germany and Spain pay the price for the organization's decision. Belgium will be on lane 8.