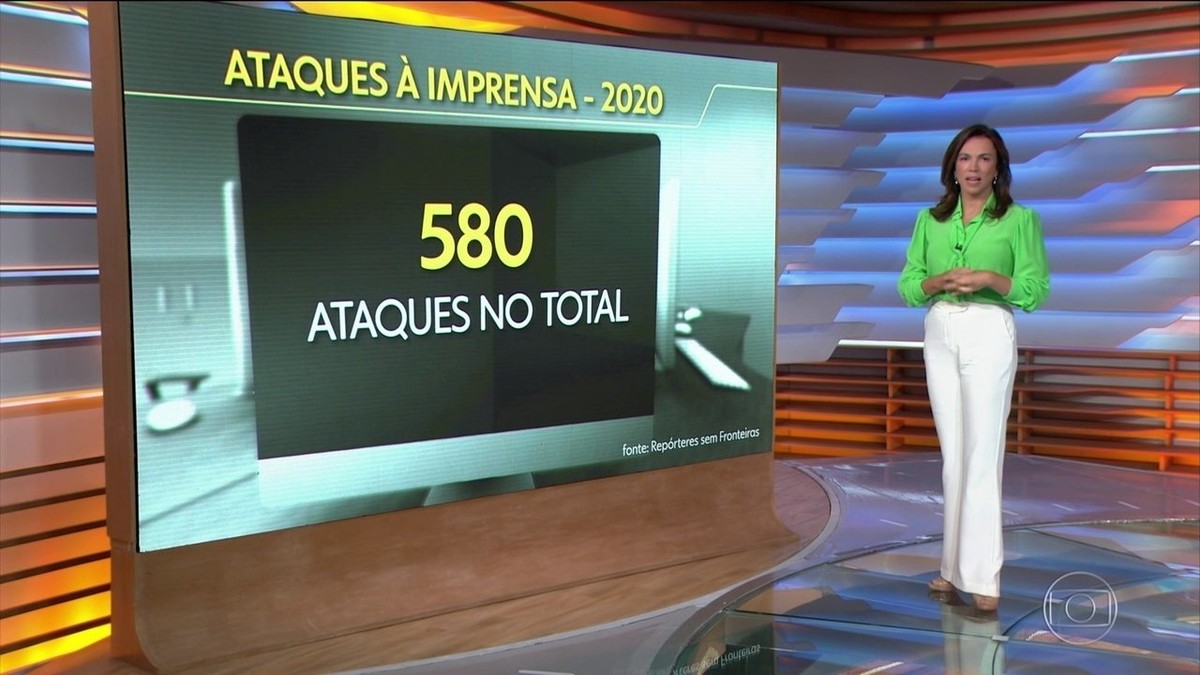 A survey by the non-governmental organization (NGO) Reporters Without Borders published on Monday (25) shows that President Jair Bolsonaro and his political sons together carried out 469 attacks on journalists and the press in 2020. The figures are part of a stock. on attacks on the press by public officials. In total, the NGO registered 508 such actions last year.
According to the NGO, the number of attacks by members of the Bolsonaro family was:
Jair Bolsonaro: 103
Eduardo Bolsonaro, alternate (PSL-SP): 208
Carlos Bolsonaro, councilor (Republicans-RJ): 89
Flávio Bolsonaro, Senator (Republicans-RJ): 69
In addition, attacks by 50% of ministers were also recorded.
Women journalists suffered more personal attacks. There were 34, including crimes, judicial threat, disbelief and even impediment to coverage. Against male journalists, there were 29 personal attacks.
According to the NGO, Brazil ranks 107th in the world ranking of press freedom. Norway, Finland and Denmark occupy the top positions. Brazil fell two places from 2019.
"When journalists can't work under normal conditions, it's citizens who don't really know what's going on in the country. I think in a pandemic year, the right to information is as important as the right to health. It's very important. .to say that we do not defend journalists themselves, but we defend democracy as a whole, "said Emmanuel Colombié, director of the Office of Reporters Without Borders in Latin America.
VIDEOS: See the latest policy news
Source link