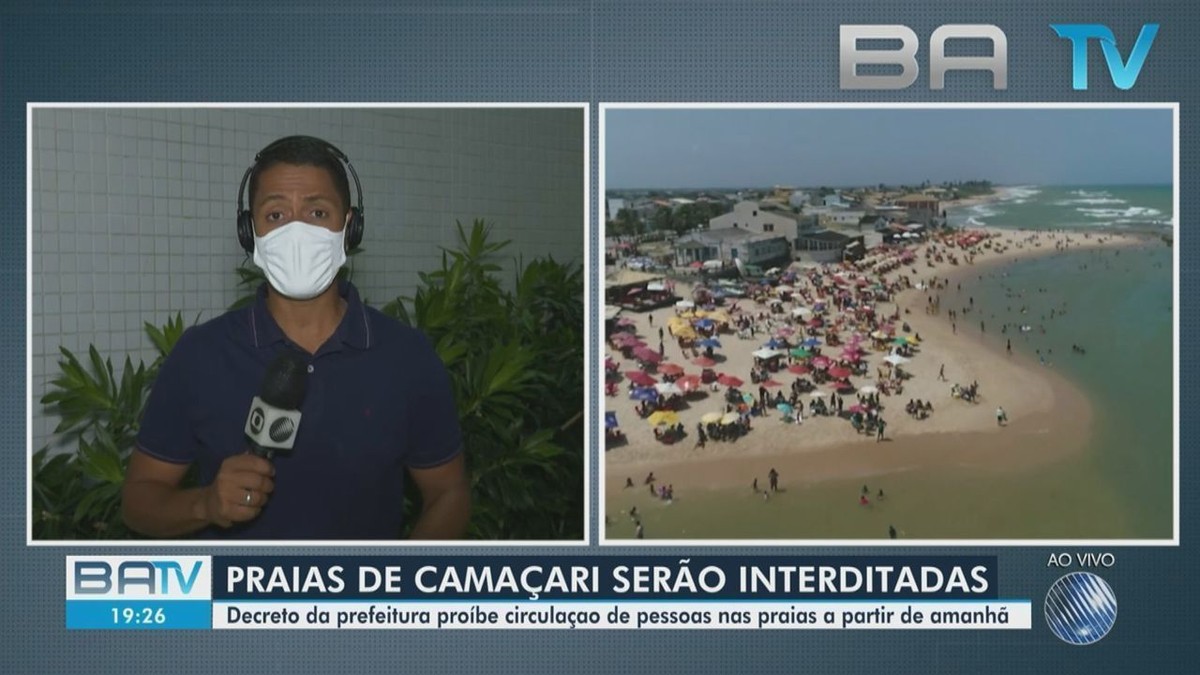 The beaches of Camaçari, in the metropolitan region of Salvador, will be closed from Sunday (21). Among them are the main beaches of the north coast, such as Guarajuba, Barra do Jacuípe, Itacimirim, Jauá and Arembepe. The information was released by city council decree on Friday (19).
The measure will be valid for 15 days and aims to reduce the increase in the number of cases of new coronavirus in the region, as well as preventing the collapse of the health system of the municipality.
The decree also provides for the opening of commercial establishments on the beaches, such as bars and tents, but the curfew must be respected, from 22 to 5 hours.
Also according to the decree, the operation of public gardens, squares, parks, fields and sports courts will also be restricted during this 15-day period.
See more state news at G1 Bahia.
Covid-19: Camaçari beaches are closed from Sunday – Photo: Reproduction / TV Bahia
Watch videos from G1 and TV Bahia
Source link