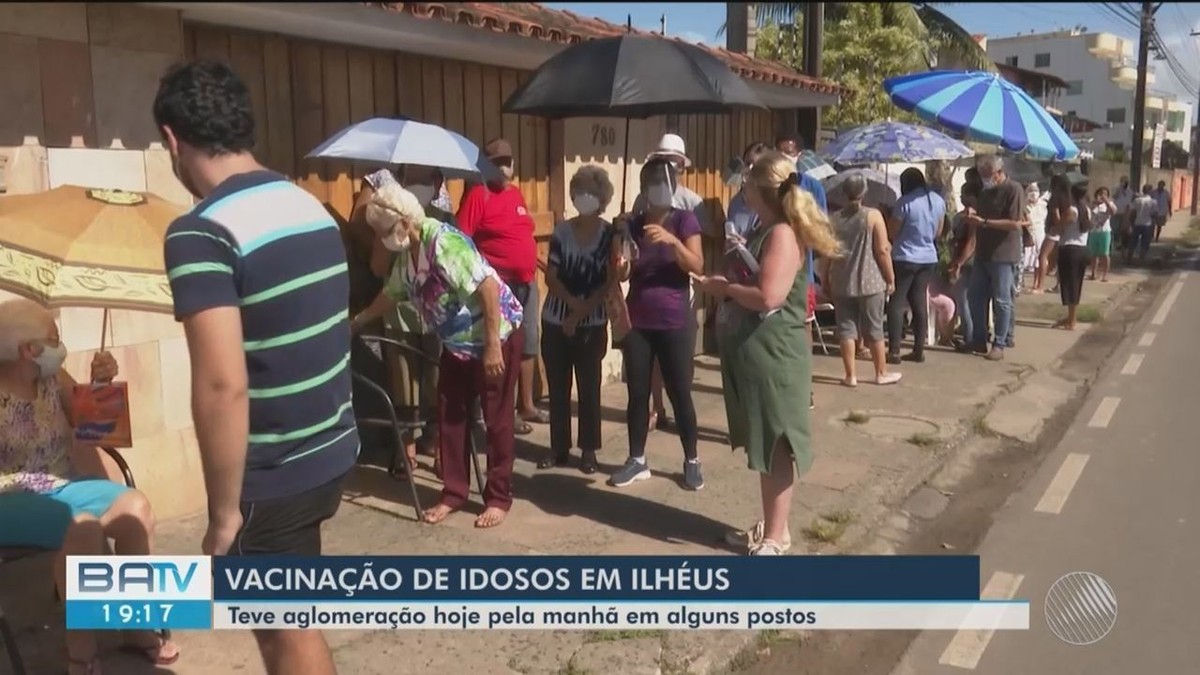 Elderly people over 80 formed lines and agglomerations in health facilities in Ilhéus, south of Bahia, on another day of vaccination against Covid-19 in the municipality.
The line was long in the southern part of the PA, around 7:30 in the morning. Some older people brought chairs and umbrellas to protect themselves from the sun.
Within the health unit, agglomerations of elderly people were also registered.
Ilhéus Health Secretary Geraldo Majela reported that there are seven places to be vaccinated and that only two had the problem of PA agglomeration in the southern area and Semai, former Fênix school. According to him, the demand was high because people from other neighborhoods were looking for these places.
To speed up care, the health secretary has put in more vaccinators and is expected to vaccinate 2,000 elderly people on Tuesday (26).
Late Monday afternoon, the Municipal Department of Health announced changes to the vaccination schedule for seniors. Semai's service will be moved to Heitor Dias Municipal School, next to the Herval Soledade Sports Gym.
The AP service in the southern area will be moved to the Barão Municipal School in Macaúbas, on Avinguda Lomanto Júnior, on the bridge. The Center for Comprehensive Child Care (CAIC), in the subdivision of Santo Antônio de Pádua, will also be a vaccination point and service will be maintained in the Units of the Reference Center for Social Assistance.
SMS also confirmed that vaccination hours at all locations are from 9am to 4pm.
See more state news at G1 Bahia.
Watch BATV videos
Source link