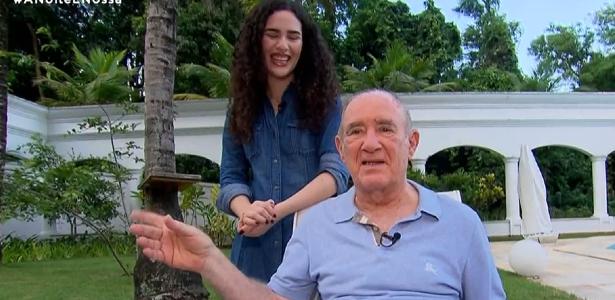 Renato Aragão opened the doors of his home in Rio de Janeiro for the premiere of RecordTV's "A Noite É Nossa" program and reflected on his career in television. In an interview with presenter Geraldo Luis, the comedian, who turned 86 on the 13th, said he does not want to stop working soon.
"I always think about tomorrow because this tomorrow can be so much better, with some mistakes I made in the past I will fix from now on," Aragão said.
Socially isolated, the famous Didi has been successful in networking in sharing his routine and has also claimed that time at home during the pandemic helped him to think about new audiovisual projects, including for the Internet.
"I'm thinking about a lot of projects to do from now on. I left this pandemic, so I started writing. There are synopses, movies, programs, there's a program for the Internet. It's over. , now we have the news that the vaccine has arrived, so soon we will be free to do these projects that are underway, "the comedian revealed.
The actor had already advanced the subject in September last year by sharing a photo with his Os Trapalhões partner, Dedé Santana.
"I think a lot about my longevity," he argued. "I don't know how old I am. I always do my activities. I keep going. I don't let age reach me, I run after my age so it doesn't reach me."
Source link