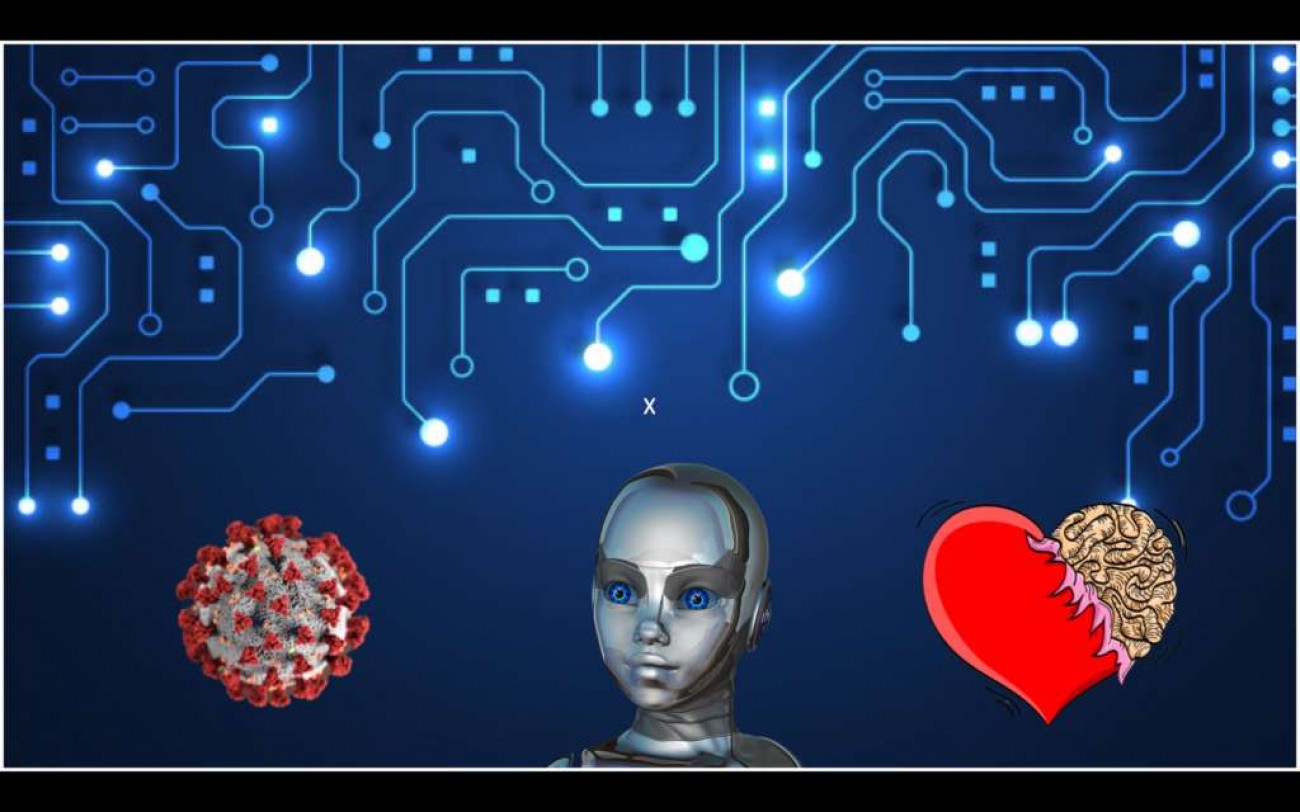 The invisible virus made visible our lack of humanity.
A year ago we were struck by a terribly killer virus, which forced us to stay home until further notice. Companies, schools, churches and all commercial establishments were closed. Human life began to function in online mode.
Not knowing what to do, people began to come up with ideas on how to make the most of time: tidying up drawers, reading a book, playing with their children, watching movies, and so on.
Theses emerged that the pandemic would be a divine punishment to make people more humble and humane. There was even a former president who praised nature for creating the coronavirus and therefore disrupting government projects.
However, after a year of confinement at home, the only sign of growth is the number of deaths, 252,835 so far. Not to mention deaths from other illnesses and accidents.
Doctors warn of an increase in respiratory diseases in the coming months, particularly chronic obstructive pulmonary disease (COPD). For fear of coronavirus transmission, patients with chronic diseases avoid going to hospitals, this neglect can lead to increased mortality. Life and death were the themes of the year.
For educational purposes, the pandemic is classified into waves. But, in fact, it is a sequence and a consequence of a large and overwhelming wave that needs to be studied to predict control actions. We are in the fourth wave, where attention is focused on mental health. Stress triggered by lifestyle changes, aggravated by trauma, grief by family and friends, or, by postcovid sequelae, led to an increase in psychological and psychiatric disorders.
There is no prediction of when life will return to normal. Negative balance affects all dimensions of physical, mental, emotional and spiritual life. A very dangerous wear and tear has fallen on society. Our hopes are in the field of the mirage of an uncertain future. All we have achieved is the globalization of problems. Who can save us?
Anyone who thinks there is a savior is wrong. It is much more wrong to think that there is a culprit. The whole of society and its political representatives are responsible. The health crisis is reaching the planet. However, the way each country behaves is a determining factor in harm reduction. Or, to increase the damage.
In times of chaos and crisis, it is common to look for a culprit. But, it is absolutely INSANE to think that there is even a culprit in a global pandemic. The biggest disease is in the field of lack of ethics, the disease is collective. Brazil fails in terms of humanity. Just when we need each other the most.
We lack education, respect, solidarity, empathy, synergy and shame.
Shameful to see our three powers without harmony, vying for power (war of the egos);
It is embarrassing to see television channels, newspapers and various media generate discomfort, division and misinformation for the population;
It is embarrassing to see how people (who are known to be sovereign) behave in a rebellious way, breaching hygiene protocols and coexistence rules, generating regression and delay in the fight against the pandemic.
It is clear that the disease is collective.
We have a socialization deficit.
What sets us apart from machines is precisely our humanity.
Are we humans or robots?
Gilmar's orders and advisers "comb" Lava Jato's stolen messages
In times of "censorship", we need the help of our reader.
You can now subscribe to the Jornal da Cidade Online via a bank receipt, credit card or PIX.
For only $ 9.99 a month, you will have no advertising while browsing and you will have access to all the content of A Verdade magazine.
It's easy. It's easy. It's fast … It's up to you! Subscribe now:
https://assinante.jornaldacidadeonline.com.br/apresentacao
Source link