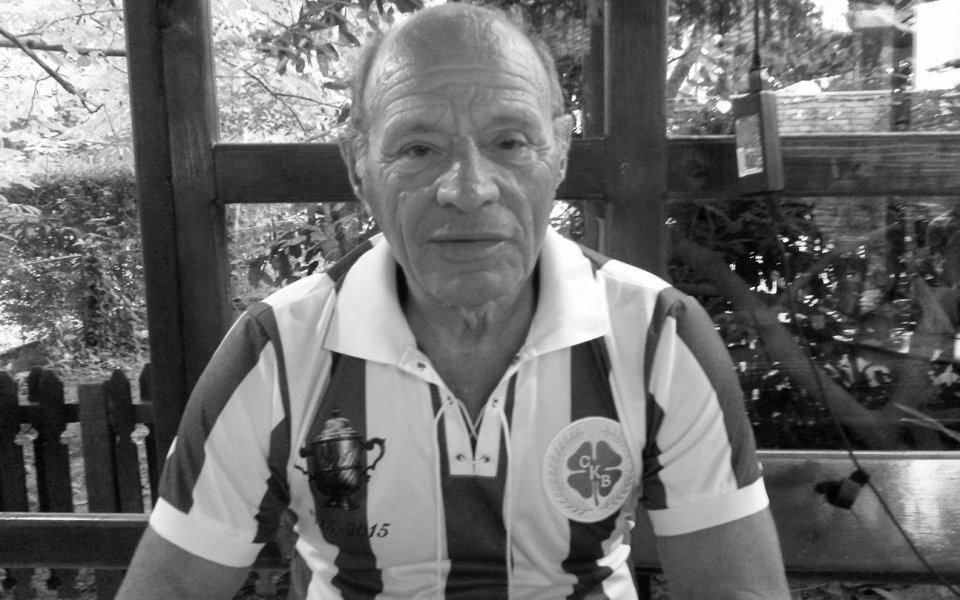 Former Black Sea (Varna) and CSKA defender Ivan Vassilev, known as Katila, left this world at the age of 82, the official website of the Black Sea PFC club announced. The iron fighter, who was also known by the nickname Tsapeto, died today after suffering from COVID-19. On Sunday night he was rushed to Santa Marina Hospital, but despite efforts, doctors were unable to save him.
Ivan Vassilev is a teenager in the Black Sea of ​​Varna since 1948, shortly after the establishment of the club in this way after the unification of the city's rivals Ticha and Vladislav. He plays as a right winger and central defender. He made his debut with the Varna Black Sea men's team in 1957 at the age of 18.
He played for CSKA from 1964 to 1968. Champion of Bulgaria in 1965/66 and runner-up in 1967/68 with CSKA, winner of the Soviet Army Cup in 1964/65. Semifinalist for KESH in 1966/67, participating in the epic matches with Inter Milan (Italy), semifinals in the champions tournament. In 1968 he returned to the Black Sea in Varna and became captain of the team. In Group A there are 196 games and 8 goals for the sailors, as well as 117 games and 3 goals for the Reds.
He has a total of 311 games and 11 goals in his career. There are 4 matches for the Bulgarian national team. His coaching career includes periods at the Black Sea School in Varna. Head coach of Beloslav Varna, Black Sea, Dobrudja Dobrich, Ludogorets Razgrad and others.
Follow us anywhere, anytime with the Gong.bg mobile app. You can download it from Google Play, App Store and AppGallery.
Source link