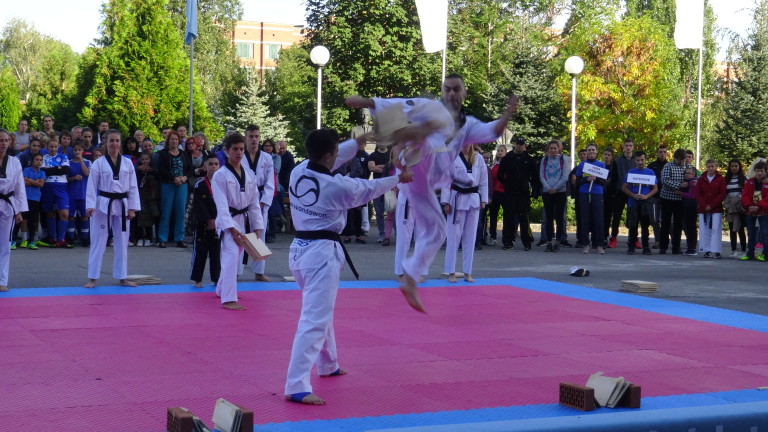 [ad_1]
The great masters of the Taekwon-Do International Federation have spent their past three days with their young followers around the globe. School representatives from 16 countries gathered during the weekend at the Sofia Hall for the International Course of Instructors of the International Federation Taekwon-Do.
The forum is organized for the first time in Bulgaria, with the help of Sofia – the European Capital of Sports and the Taekwon-Central Police Club. The instructor course coincides with the 100th anniversary of the birth of the martial arts creator, General Chona Hoi Hua, born November 11, 1918, in Seoul on April 11, 1955, after which taekwon-do quickly became global popularity.
The training in Sofia was officially opened by the leading members of the Technical Committee of the International Federation – Grand Master 9. Dan Hector Marano of Argentina, Grand Master 9. Dan Lung Ung Kim from Germany and Eighth General Gen McFail from New Zealand. Three of them welcomed their enthusiasm at the venue of Ventsislav Ignatov, the director of sport for students and sports schools of the Ministry of Youth and Sports, who also took part in the departments.
From the very beginning, 100 students gave recognition to the founder General Chon Hoi Hai, and then began three-day activities with representatives of countries from five continents. Among them, he was a blind Czech emigrant who spent his seventh year of experience with young followers in his country.
At the end of the course, the Grand Master and participants in their training expressed satisfaction with the Bulgarian hospitality and the perfect organization of the event, which is one of the important events for Taekwon-till this year.
[ad_2]
Source link