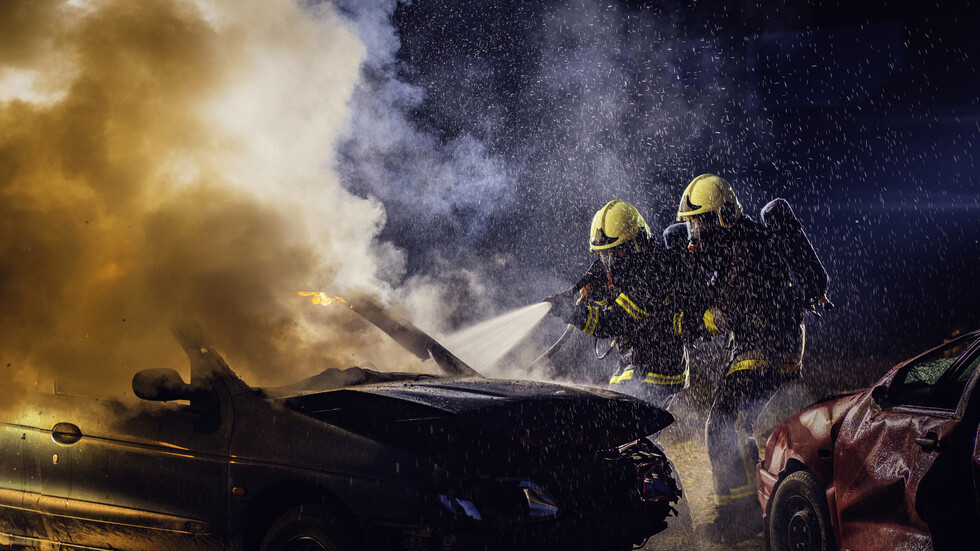 Two people were injured and the damage to the cars was serious
Two people were injured tonight in a serious chain accident on the Sofia ring road. The incident happened around 7:30 pm in the Simeonovsko Shosse area. Between 8 and 10 cars collided.
Accident with about 10 cars on the ring road of Sofia, there are victims (VIDEO)
A video on Facebook shows the time of the accident. It clearly shows that one of the drivers does not have enough time to stop and decides to slow down by hitting the railing.
According to information from the emergency service, two people were injured: a 36-year-old woman with a head injury and alleged concussion, as well as a 46-year-old man. The woman was transferred to Pirogov, the man to the Military Academy of Physicians.
To be the first to learn the news of Bulgaria and the world, download the new NOVA application – for Android HERE or iOS (Apple) HERE.
Subscribe for FREE to the newsletter again.bg HEREto receive the most important news of the day from your email.