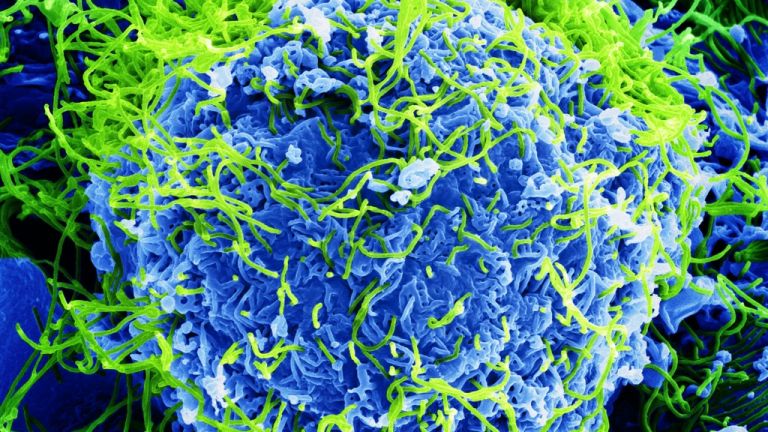 Samples of soil bacteria removed from the frozen surface of the northern islands of Svalbard have yielded positive results for drug-resistant genes. Some bacteria resistant to similar antibiotics were first seen in India in 2008 and rarely found out of hospitals, according to the Independent newspaper.
The spread of genes known as blaNDM-1 is being monitored worldwide, as they allow bacteria to withstand a certain class of antibiotics, known as carbapenems and other life threatening medications.
Newcastle University researchers say that the presence of similar genes among bacterial populations in the isolated islands of Svalbard is probably due to migratory bird feces or people who have visited the area. Bacteria have the ability to share parts of their genetic code with adjacent species.
"Polar regions are found among the latest green ecosystems on earth"said Professor David Graham of the University of Newcastle.
"But less than three years after the first detection of the BlaNDM-1 gene in coastal waters in India, we now find thousands of miles away, in an area where there is a minimal human impact"concerned computer scientists.
"The spread of resistance in areas such as the Arctic highlights the speed and integrity. The decisions we need to assume resistance to antibiotics should be global and non-regional", add the researchers.
40 samples of soil extracted from eight different regions of the northern islands were tested. They have found more than 131 antibiotic resistance genes.
Resistance to antibiotics threatens to lead to a "apocalypse"warned the chief medical officer of England, Dame Sally Davis, during a meeting in Davos, British health minister Matt Hancock called resistance to antibiotics a major threat to climate change or war.
This resistance can not only cause many incurable and lethal diseases again, but also hinders the most basic operations to give antibiotics against infections.
Svalbard's results have been published in the journal Environment International.