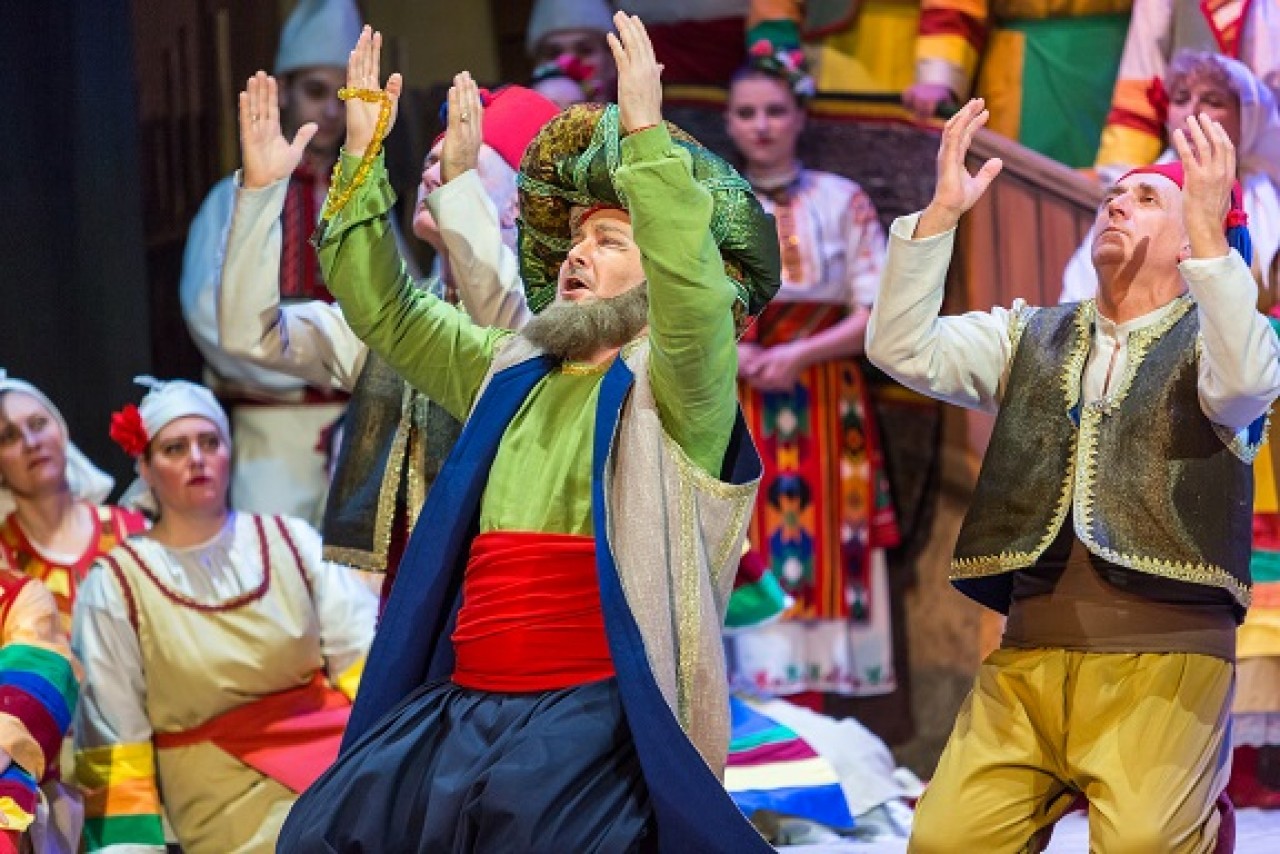 [ad_1]
Tenors Nikolai Motsov and Alexander Baranov together with the People and Orchestra of the State Opera – Burgas and the professional folklore ensemble "Strandzha" come out on stage in the opera "Crazy Gild" by Parashev Hadziev. It will be on November 20.
Prof. Dr. Nikolai Motsov will work as a lovely Elijah, the soprano dr Nona Krastikova will be on stage while his favorite Zornica and Alexander Baranov will play the role of an old cady. Like the Ottoman Bay, or the lost brother Elijah, we will see baritone Iordan Khristozov, and Chorbadji Radan will be bass Diman Pancev. The director of production is prof. Pavel Gerdjikov and Orchestra of the State Opera – Burgas will perform under the conductor maestro Tsanislav Petkov. The dancers of the ensemble Strandja will be on stage under the direct exposure of Mario Egov.
One of the main elements of the show is a very attractive choreography by Anna Pamulova. An especially impressive moment is the dance of the old kadi (Alekander Baranov). Another emotional moment of the performance is the "solo" of the head of the insanity of Ilija, performed by the concertist Iordan Kovacev in the violin.
Operation "Lud Gidia" Paraškova Hadžieva was created by Penco Slavejkov almost 60 years ago. Extremely complex composition with nice lyric music. Libretto is much more intense with the slave's song, which is an extremely fascinating story from Bulgarian times of the past.
[ad_2]
Source link