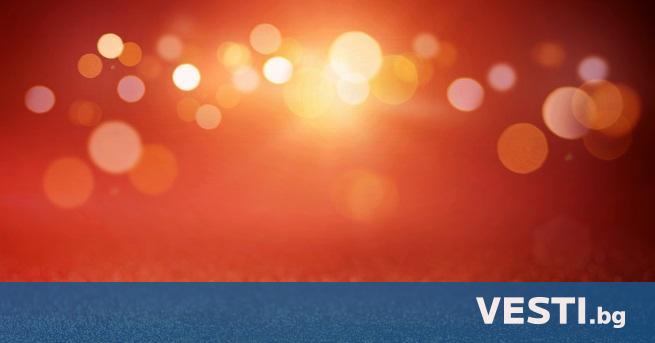 On February 1, the Orthodox Church honors St. Triphon, a curator who was famous for the miracles he did.
It was born in 225 AD. In the family of the poor Christians in the region of Asia Minor of the Roman Empire.
At the age of 17, he managed to heal the dead daughter of Gordian emperor, for whom he was greatly rewarded for the imperial family.
Only a few years later, the descendant of Gordian, Deci Trajan, ascended the throne and managed to destroy many Christians due to their faith for their brief rule.
One of them was Triphon, who did not want to deny Christ and died of his wounds after a long torture, but with a prayer.
The day of Saint Trifon was held in Bulgaria on February 14.
In 1968, after the introduction of the Gregorian calendar for the Bulgarian Orthodox Church, the dates of the church festivities were changed.
In this way, the memory of the Holy Martyr Triphon begins on February 1, and on the day of the vineyard on February 14.
Trifonovden s & # 39; includes in a three consecutive day cycle, called Trifunnits – February 1, 2, 3.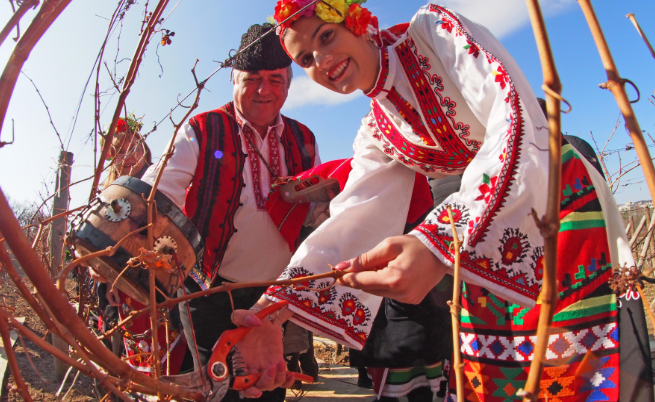 February 1 is celebrated Trifonovden, on February 2 – Prize of the Lord, and on February 3 – Saint Simeon.
According to the popular Bulgarian traditions, St. Trifon is the patron saint of wine growers, manufacturers of wines and pubs.
On this day the ritual of vineyards is done.
Custom calls ask the housewife to set off for hours and to cook the ritual bread, decorated with a vine leaf. The chicken is choosing, and the wine is poured into the bottle. Everything is put in a bag of colors and the owner goes to the vineyard.
In the vineyard, each farmer returns to the sunrise and crosses three times. Then cut the first three rods and water the place with red wine, holy water and ash, which is stored on Christmas Eve.
When they finish their work, the men become fun.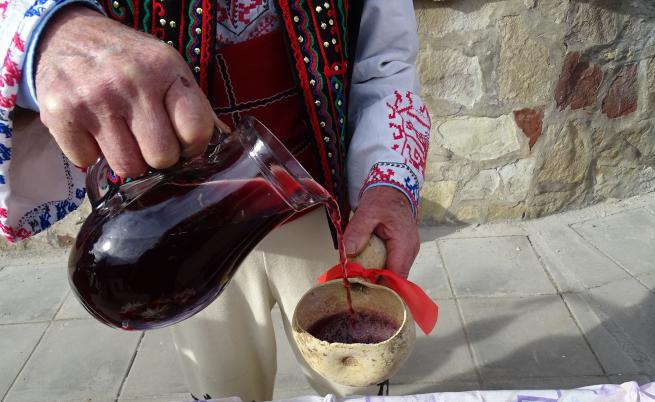 The vineyards are splashed in holy water and blessed by fertility and prosperity. He is chosen king of the vineyards, generally a man of property, after which a common meal is made in the vineyard or at home.
According to ethnographers, the old cult of Dionysus, the god, who adored in antiquity as a pattern of wine, joy and vineyards, is at the heart of the holidays. It is believed that wherever he goes, people learn to grow vineyards and make wine.
In his honor, the so-called Dionisias were celebrated, features of their wild games and joy in nature.
Trifonovden celebrates the names of Radko, Racho, Trifon, Trifonka, Lausanne, Lausanne, Grozdan, Grozdana, Veselin, Vesko, Veso, Vesselina, Vesa, Radka.
Follow us everywhere and at any time with the mobile application of Vesti.bg. You can download it from Google Play i AppStore.
To get more updated news and interesting content from Vesti.bg, follow our page Instagram