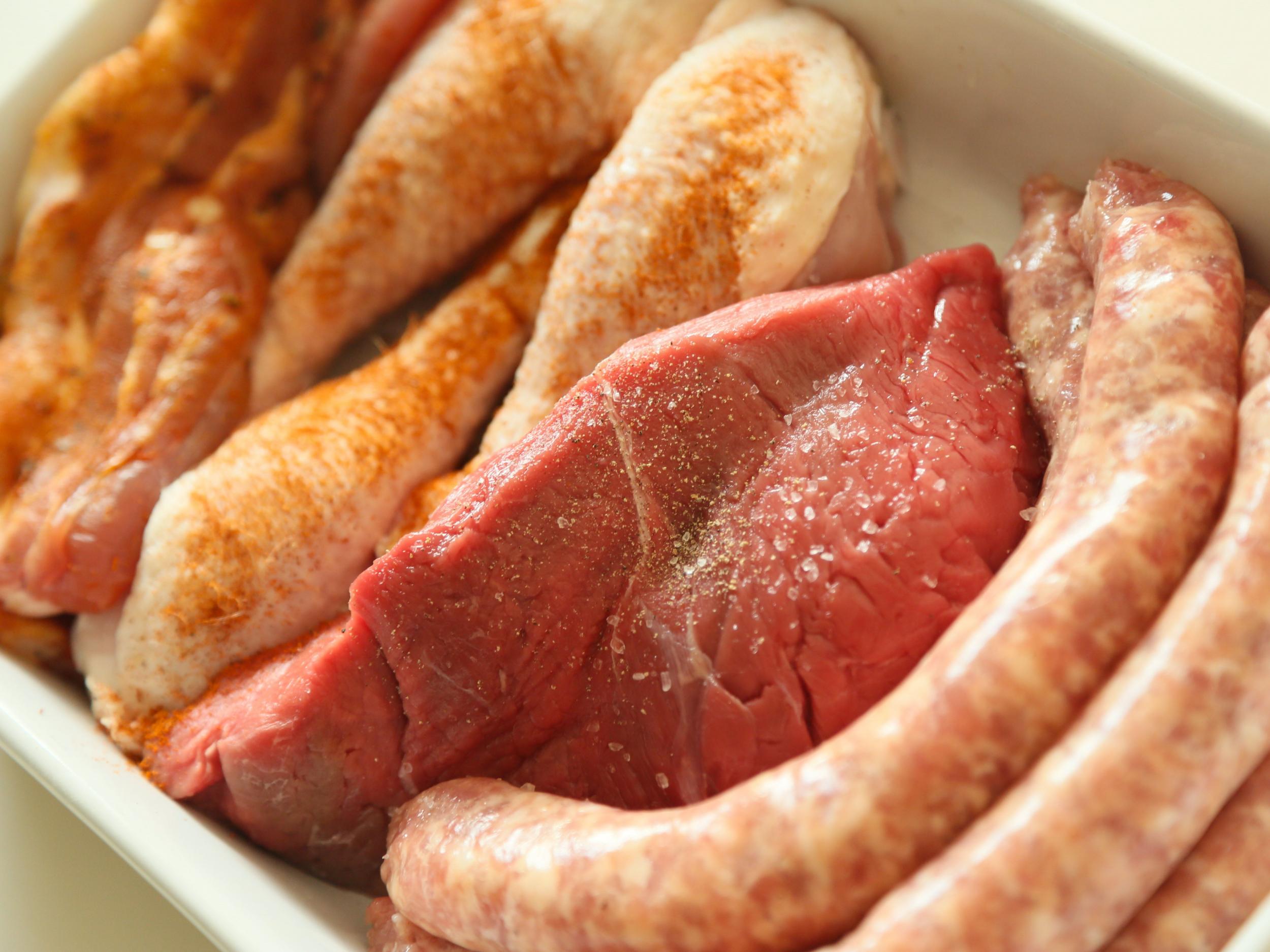 [ad_1]
A high ranking food scientist and the first NHS physician have teamed up with politicians throughout the entire Parliament to demand action on the risk of cancer of meat processed as bacon and ham.
In a joint statement, they called for government actions to raise awareness in a similar manner to campaigns on the dangers of the health of sugar and fatty foods.
They mentioned "a growing consensus of scientific opinion" that nitrites in processed meats produce the production of cancerous nitrosamines that are believed to be responsible for the cancer of the intestine.
Join Independent minds
For exclusive articles, events and a free reading for advertising
£ 5.99
€ 6.99
$ 9.99
a month
Get the best of The Independent
With a subscription of Independent Minds for only
£ 5.99
€ 6.99
$ 9.99
a month
Get the best of The Independent
Without ads, only
£ 5.99
€ 6.99
$ 9.99
a month
A report of the World Health Organization of 2015 categorized the processed meats as a carcinogenic group that could cause 34,000 world deaths of cancer at any time. A new analysis suggests that this could amount to 6,600 intestinal cancer cases in the United Kingdom annually.
Director of the Reina Belfast Institute for Global Food Safety Professor Chris Elliott, senior cardiologist Aseem Malhotra and the nutritionist leader Chris Gill of Ulster University, were joined by politicians, including Labor Vice President Tom Watson , when making a call to action.
"There is a consensus of scientific opinion that nitrites in processed meats produce the production of cancerous nitrosamines and, therefore, increase the risk of cancer for those who consume regularly bacon and traditional ham," they said.
"For these reasons, we are worried that we are not doing enough to increase the awareness of nitrites in our elaborate meat and its health risks, in contrast to the warnings periodically published on sugar and fattening foods.
"It is necessary a united and active front of those responsible for politics, the food industry and the cancer community.
"We have to work together to raise awareness of their risks and favor the wider use of nitrite-free alternatives that are safer and can reduce the number of cancer cases."
Dr. Malhotra said that the lack of action on the evidence of nitrite damage risked comparisons with the past refusal of the tobacco industry to accept the dangers that cigarette drives.
"Nitrite is used to cure bacon and ham, but when the meat is cooked and ingested by humans, they create nitrosamines," he said. "With regard to nitrosamines, there are no IFs, no pats: they are carcinogens.
"Tot i així, a pesar d'aquests fets, la gran majoria de cansols a la venda encara conté aquests perillosos carcinògens. No només això recorda la postura de la indústria tabaquera en els anys noranta, alguns dels que treballen en la fabricació i regulació dels aliments segueixen afirmant que Els riscos per a la salut de la carn curada amb nitrits són insignificants. L'evidència diu el contrari.
"The government's action to eliminate nitrites from processed meats should not be far away. Nor can you count for those who continue to dispute the incontrovertible facts.
"The meat industry must act quickly, act now, or be condemned to a reputation coup similar to that treated with tobacco."
Dr. Malhotra va rebutjar les afirmacions de la indústria: els nitrits són essencials per a la preservació de les carns processades, i assenyalen l'eliminació dels productes químics de la producció de pernil de Parma i l'ús de processos naturals alternatius per part dels productors incloent Nestlé a França i Finnebrogue al Regne Unit.
Un altre signant de la declaració, antic portaveu de l'entorn laboral, Kerry McCarthy, va instar al Govern a "mirar de prop el que pot fer per conscienciar els riscos d'aquests productes químics i persuadir la indústria alimentària perquè el seu cansalada i el pernil siguin més segurs".
He added: "These chemicals should not be in our food, and in the coming years I am sure that we will look at the disbelief that we have allowed for their use for so long."
També van posar els seus noms a la convocatòria per actuar com a president del grup parlamentari de tots els partits sobre alimentació i salut, el parlamentari conservador, Sir David Amess; President de la Comissió d'Auditoria Ambiental de Commons, Mary Creagh; el vicepresident del grup parlamentari de tots els partits sobre el càncer i la demòcrata liberal Baronesa Walmsley; L'eurodiputat conservador John Proctor, membre del comitè de seguretat alimentària del Parlament Europeu; i la presidenta del Fons de Càncer per a la Infància, Wendy McCulla.
Associació de premsa
[ad_2]
Source link