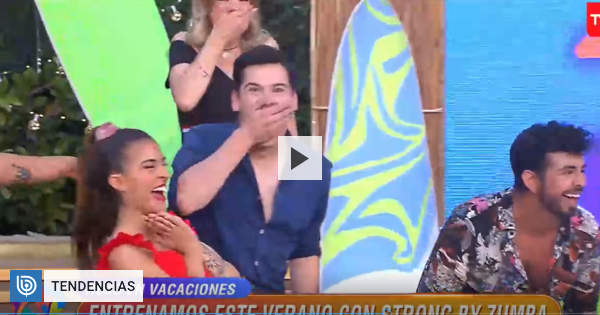 Red in Vacaciones continues with its broadcasts through TVN during the afternoon. Now they show a closer dynamic to entertainment than to talent, space has been a trend in social networks in the afternoons.
This Tuesday, the singer Andrei Hadler She lived a live gossip during a live zumba routine, After breaking his trousers, in the back area, When performing Push Up exercises.
Apparently, the piece was too tight in the body of Hadler, so he did not resist the movements he performed on the side of a coach who visited the space.
Instant did not go unnoticed for the production of the program, as the speaker off responded to the young man when he noticed that he had had a mess with his pants.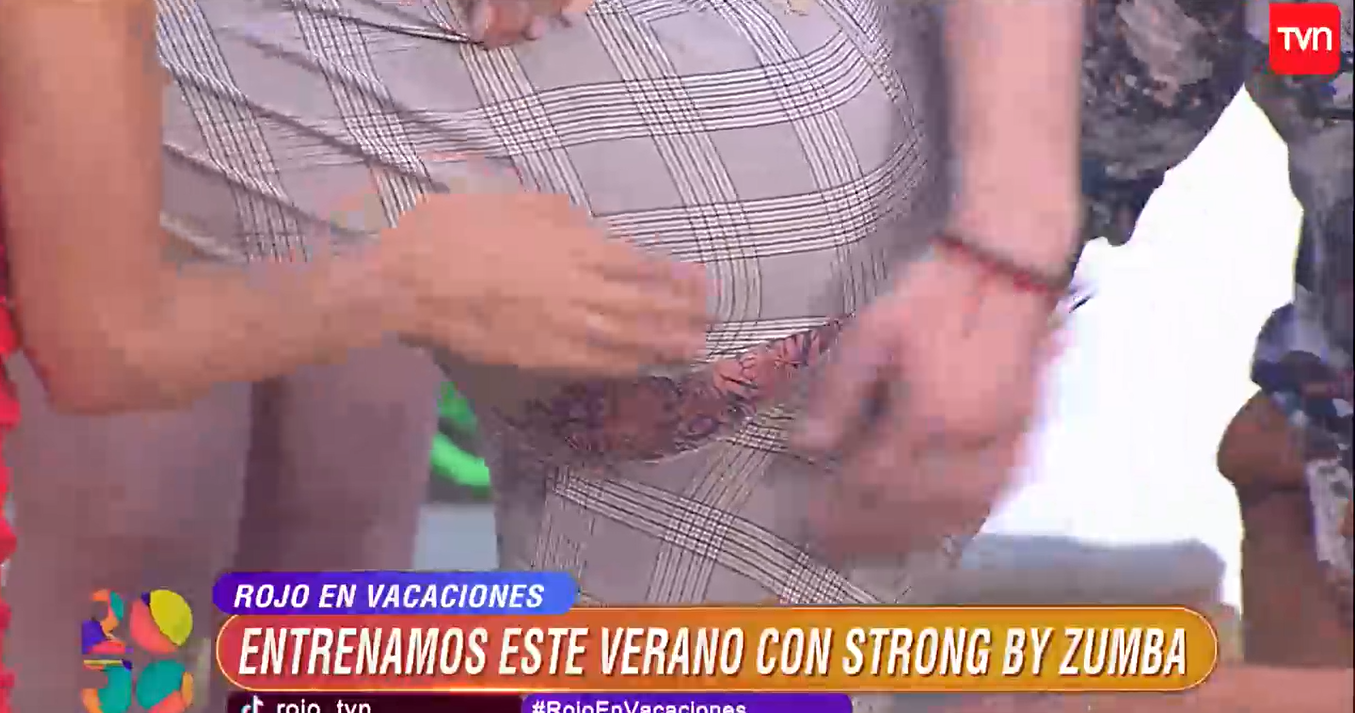 "I want to inform, what happens to the people who slit pants like Andrei?", said the man in front of the laughter of the rest of the program participants.
The truth is that the young man, from Vinya del Mar, took advantage of this broadcast to deny rumors that indicated that he had finished his relationship with him dancer Hernán Arcil.
Hadler indicated that the courtship between them was having a good time, ruling out the comments that had emerged on social networks last weekend.
Cane noted that Hadler's "chascarro" in the program did not go unnoticed on Twitter, as many fans released jokes during the broadcast.
THAT I BELIEVE THE THREE ARE SPONTANEOUS SUCCESSFUL
I WANT THE CLAN 2019 #RojoEnVacaciones pic.twitter.com/cRPGQLvy8E

– Anai (@ SandraP42404047) January 29, 2019
The best of today culminates with the pants of Andrei ?????? so beautiful #RojoEnVacaciones

– Thiare Teresa ?? (@LizzThiare) January 29, 2019
Andrei with the badat trousers, is one of the best things I've done today #RojoEnVacaciones [[[[#Andrei]

– ?Milla? (@sweetfxngirlx) January 29, 2019
#RojoEnVacaciones This Andreat pants will be my new JSSJDJ wallpaper

– Tsuny ;; SKZ porfa come to Chile ? ?? (@ tiddunlysis) January 29, 2019
#RojoEnVacaciones k laughter Andrei broke his trousers again .. dmdndjxc#Andrei

– Jenifer.P (@xrchenemy) January 29, 2019
I was not doing the exercises, it was a reason and he broke his trousers so yeah so yet !! Andrei is me in life #RojoEnVacaciones

– Cαмι❣️ (@__padackles) January 29, 2019
Andrei has a lot of poto pOH for exercising to wear sports pants ? #RojoEnVacaciones

– Hernandreilovers (@hernandreilover) January 29, 2019
Andrei broke his trousers JAJAJAJAJAJAJ. #RojoEnVacaciones pic.twitter.com/EvlCPz6giK

– Cαмι❣️ (@__padackles) January 29, 2019
update: go with your pants, another one of the best things in today's kdńsk #RojoEnVacaciones

– tasting ? (@spideyslwt) January 29, 2019
But the lady tosses the pants XDDDD #rojanvacations

– Paulina ? (@Paulinamstv) January 29, 2019