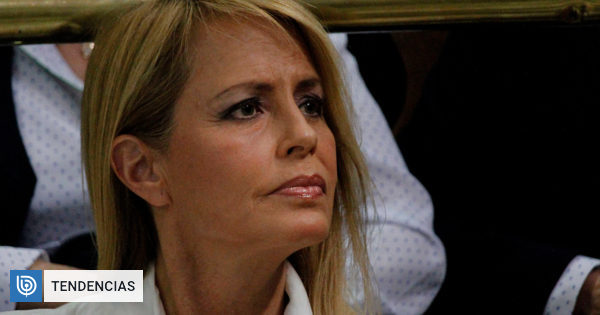 Cecilia Bolocco He reacted annoyed after a Trans-Andean newspaper reported certain statements that supposedly she would have mentioned to her family environment.
As published by The Nation of Argentina on January 22, former Miss Universe had expressed anger for the fact that Carlos Menem, father of his son Máximo, will not visit the teenager after his delicate brain surgery.
However, through an extensive statement, Bolocco denied the means.
"Due to the stir caused by the latest journalistic publications in Argentina, I have seen the obligation to make this press release, something so unusual in my usual style of keeping absolute silence, in the face of such infamy," he began pointing, Glamorama section of La Tercera.
"I categorically dismiss everything published by the newspaper La Nación in relation to the alleged statements of mine regarding the holidays of Carlos Menem. I NEVER referred to or refer to his actions nor to any other member of his family "he added.
Along with demanding clarification from the newspaper, Bolocco He asserted that he will not accept that he play and speculate about the difficult situation they are going through.
"Any information that Carlos requires about his son, the channels of communication with Máximo and with me have been, are and will always be completely open, a situation that in reverse is diametrically opposite," he said.
"So far since Máximo was discharged in Chile on November 19 of last year, we received two calls from him, one for Maxim's birthday on November 19 and the second on December 28 . In both opportunities, Máximo was able to speak with Carlos and since then we have not heard from him ", he added.
"Since December I am with my son in Miami completely focused on his recovery and for the same reason disconnected from any media contingency," he said.
"I will never ventilate the press about the health of my son or about the relationship with his biological father, which has always been interfered with by others causing Maximum great pain ", he continued.
"I take this communication again to thank again, as I did on the day they were registered to Máximo, the great press sector that treated our complex situation with so much deference and respect as, above all, the infinite signs of affection and multiple chains of prayer that have been made asking for their health which have undoubtedly been a great balm and an extraordinary pillar of strength in these hard times, "he closed.
It should be noted that Bolocco is in December last year Miami, United States, continuing with the recovery of Máximo.