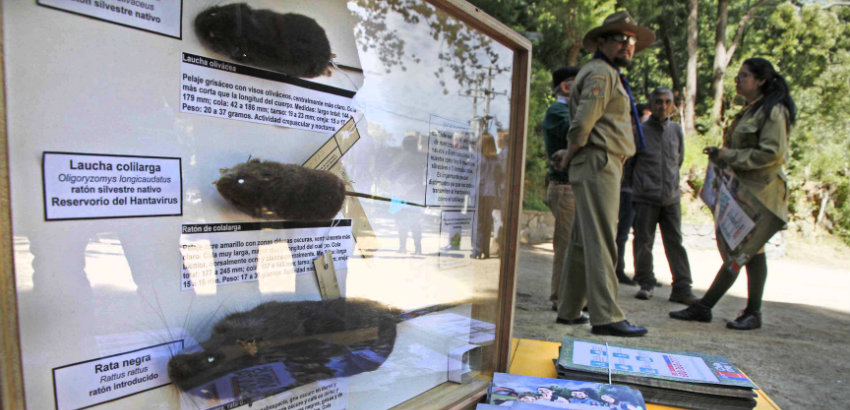 Photograph: Carolina Echagüe M.
he Seremi de Salud, Héctor Muñoz, confirm the first case of contagion for hantavirus The year in the Region, corresponding to a 37-year-old man, who consulted Hospital de Laja.
The initial contagion hypothesis is the straw movement that it carried out in its labor activity, in the rural sector of Laja, which will be the object of corroboration after an epidemiological environmental investigation that will begin today.
As explained by the Health Seremi, despite the complicated Hantavirus, the patient has good health and has returned to work.
At the national level, nine confirmed cases are registered, Two of them in Maule, two in Los Lagos, two in Ñuble, one in Bío Bío and two more in the studio.
In 2018 the Region, including Ñuble, recorded eight cases (four in Ñuble, three in Bío Bío and one in Arauco), without registering-lethality. At country level, in the meantime, 33 cases were counted, with seven deaths, which is equivalent to a lethal 21.1%.
The regional case profile reveals that 87.8% corresponds to male and 12.5% ​​female, with an average age of 32.5 years; Mostly, 37.5% correspond to forest workers and, as regards risk, 25% had a rural excursion, 25% for work and 50% for rural residence.
It should be noted that in 2018 they were transfused with hyperimmune serum 24 people and, in the six year period, six patients were transfused, one discarded by ISP, 3 live and 2 died. One of the dead corresponds to Ñuble.