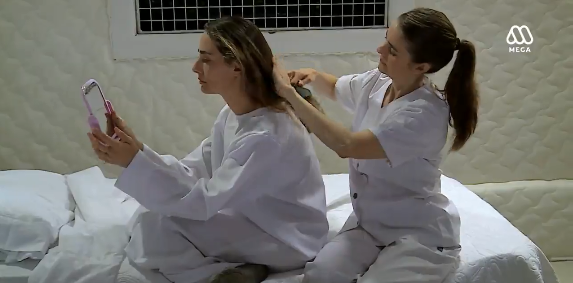 Without a doubt the teleserie of Mega, Hidden Truths She goes through one of her tense moments and apparently the intrigues will continue for much longer.
That is why constantly the viewers begin to elucate theories about what can happen. That's what happened last December with the photography of a spoiler that circulated in networks where Amelia (Javiera Díaz de Valdés) and Agustina (Carmen Zabala) appeared, together in the psychiatric.
Although at the moment some thought that the personage of Amelia was in fact an imposter doing to happen through Agustina, in the chapter of Tuesday it was clarified what is what happens.
It turns out that Amelia began to remember her small life, when she came to live in the home of her adoptive father Rodolfo Mackenna and how much she loved it.
Moments later, a nurse came in to comb her and talk to her. Amelia took a mirror in which she looked, but did not see her real face, but Agustina's, that is, Carmen Zabala.
Therefore, the doubts were cleared and apparently Amelia is so disturbed that she would continue seeing with her old face and that would be the return of Agustina.