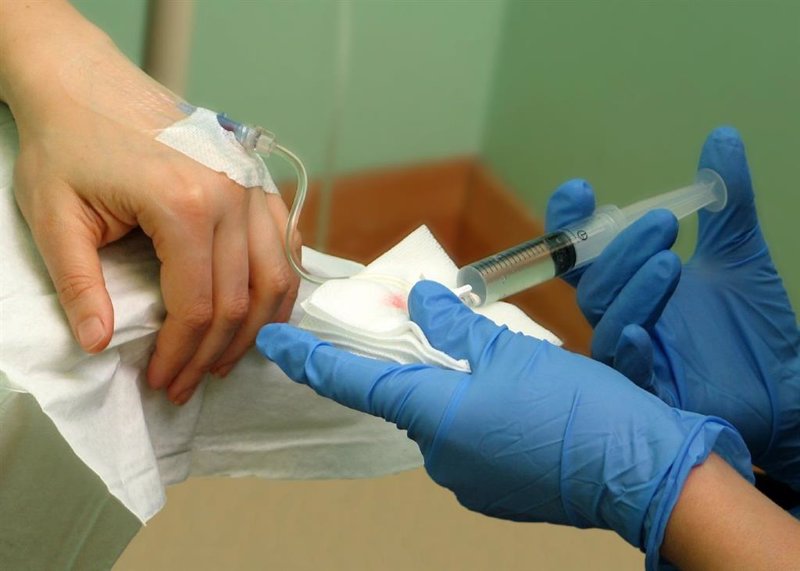 Posted 2019.02.01 14:26:45CET
Madrid, 1 (EUROPA PRESS) –
The teacher of the Higher Degree in Clinical Documentation and Health Administration of the Sant Joan de Déu Professional Training Center, Míriam Sánchez, indicated that cancer leaves "a big footprint" in the patients' lives and has urged health professionals to have Present their individuality during treatment.
"As healthcare professionals we can not treat all cancer patients alike, we must bear in mind their individuality and, although there are some patterns that are repeated, such as doubts or fears, the first contact is always unique", said Sánchez.
"From the psychosocial scope of the person, the aspects to be taken into account the first time a person with cancer is in contact, will not depend on the disease itself, but on the moment in which the person is in the process of this disease, "the expert added.
Oncological patients share a series of psychosocial characteristics. They emphasize prolonged psychological stress, at the time of diagnosis, during the treatment and all the evolution of the illness, in the patient as well as in their relatives, and the emotional and / or spiritual suffering of the two parts
They may also list mood and anxiety disorders, fear of death, body image, the change in family and social relationships, different coping styles and strategies of self- Adaptation to the disease that depends on the disease itself, on the socio-family situation and on the patient's own factors, such as personality.
In this context, the social worker sees "fundamental to forming those who, in the near future, will have direct contact with those people who are in a delicate personal moment."
It has referred to Health Documentation and Administration technicians, who have the basic skills to face the first contact with the patient and use basic communication techniques appropriate to the person suffering from cancer.
"This is a basic pillar to understand and help them more effectively and thus offer more comprehensive and quality care," said the expert.
PSYCHOLOGICAL FACTORS THAT INFLUE IN DEVELOPMENT
In addition, Sánchez assured that "indeed" there are psychological factors that promote cancer, that is, "they intervene in their development." From his training and experience, he considered that "psychological stress is one of the most studied aspects. Depression and mood status are also key factors that, in addition, influence the response to treatment ".
On the other hand, "cancer also affects the psychological functioning, producing emotions such as sadness, anger, anxiety or altering the self-esteem of the person, normal reactions to this illness ", alerted the expert.