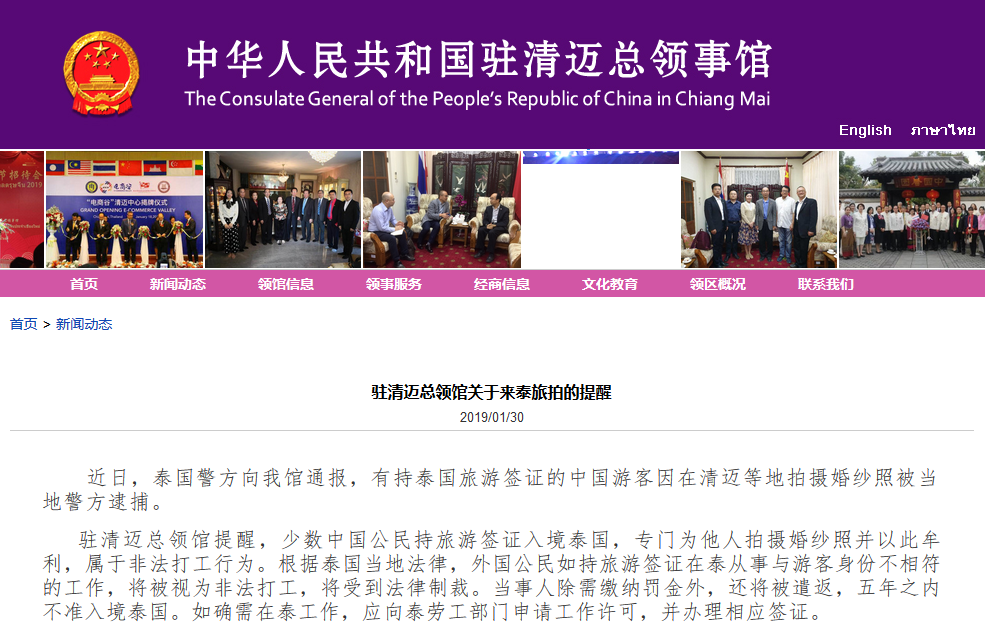 Original title: Chinese tourists arrested to take wedding photographs in Thailand General Consulate: illegal occupation
According to the official website of the Chinese General Consulate in Chiang Mai, Thai police recently reported to the Chiang Mai Consulate that Chinese tourists with Thai tourist visas were arrested by the local police to take pictures of weddings in Chiang Mai and others places.
Chiang Mai's Consulate General recalled that a small amount of Chinese citizens have entered Thailand with a tourist visa, and it is illegal to take a wedding photo for others and obtain benefits. According to local laws in Thailand, foreign citizens who work in Thailand to obtain a tourist visa that does not meet the tourist's identity will be considered illegal and will be subject to legal sanctions. In addition to fines, the parties will be repatriated and will not be able to enter Thailand within a period of five years. If you really need to work in Thailand, you must apply for a work permit from the Department of Labor in Thailand and apply for the corresponding visa.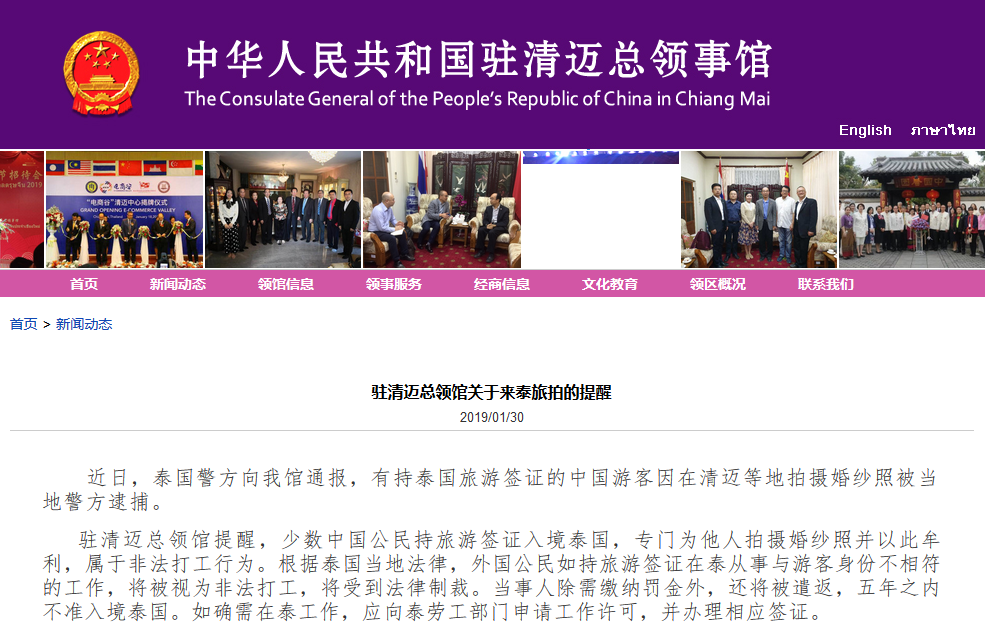 Image of the official website of the Chinese Consulate General in Chiang Mai
Ma Haoge
Source link