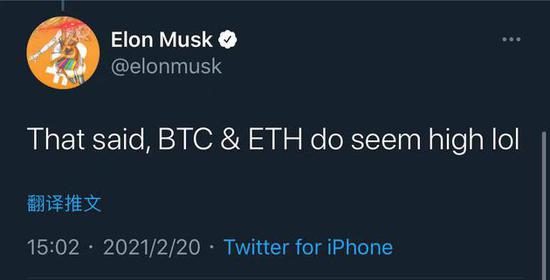 After the market value exceeded $ 1 trillion for the first time, the price of Bitcoin hit a new high, which left some well-known fans a little baffled. The world's richest man, Musk, said on social media that the price of Bitcoin "seems to be high."His tweet responds to Peter Schiff, a cryptocurrency skeptic and gold fan who previously claimed that gold is better than Bitcoin and Fiat currencies.
access:
Alibaba Cloud's "Warm Cloud" Theme Event: 30 Million Grants Help Small and Medium Businesses Get Over the Winter Cold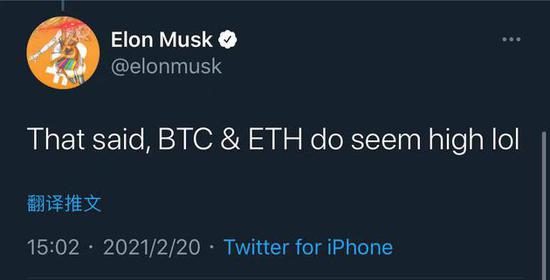 "Currency is just data, which saves us the hassle of bartering," Musk said on Twitter. "This data, like all data, presents delays and errors." He then added: "In this case, Bitcoin and Ethereum seem high."
Musk previously referred to Bitcoin as "not so stupid" cash. The largest cryptocurrency rose 3.4% on Saturday to $ 57,527; was trading at $ 56,062 at 10:31 a.m. New York time. Bitcoin has risen 56% since late January and more than tripled last year. Bitcoin, which came out more than a decade ago, was priced at just a few cents in the early years.
Source link