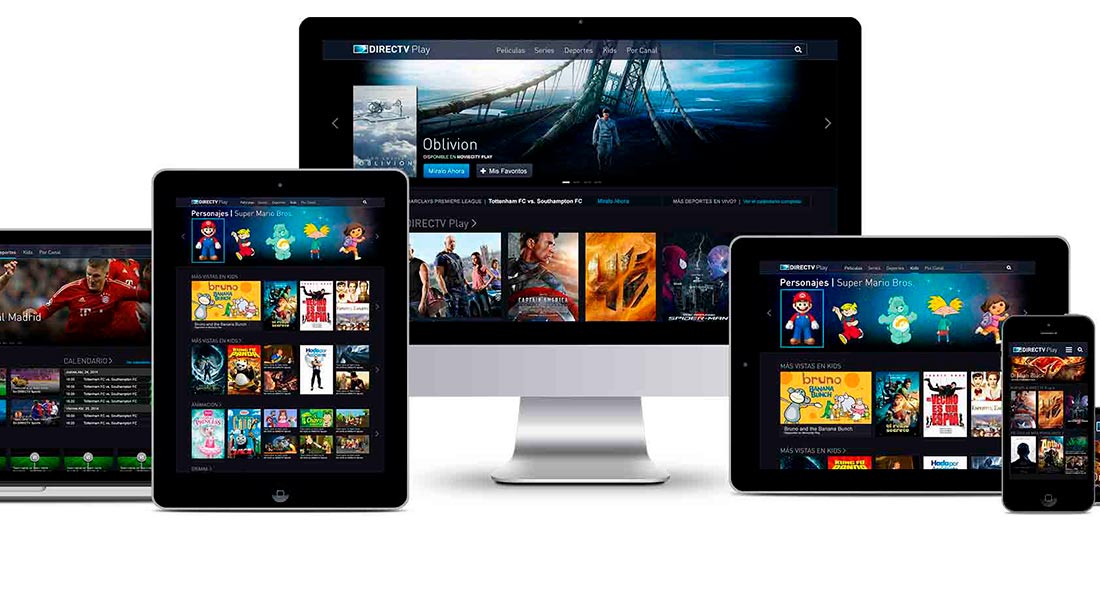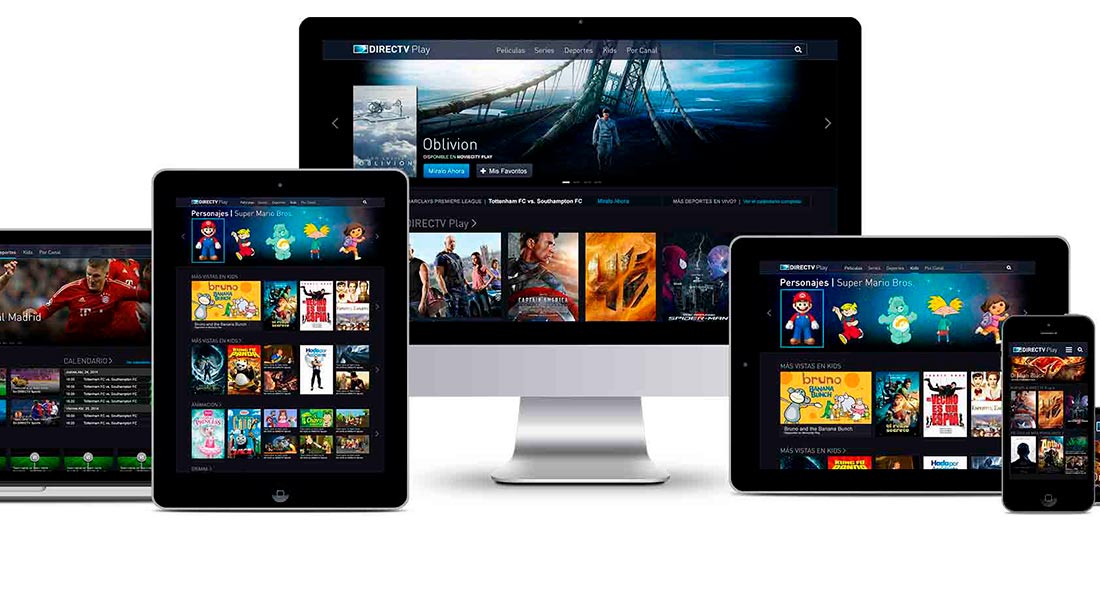 From November 15 will be available in Bogota DIRECTV GO. The New Over-The-Top Service (OTT) allows instant access from one location to a diverse and unique offer of program offerings. On DIRECTV GO you can find live channels, including local signals; At the request of the content, with a series of series and films; the best international and national sports broadcast, along with the possibility of subscribing to programming premium.
Enjoy this new service is easy and quick. The user must enter only on DIRECTVGO.com, create an account and subscribe. Then you need to download the app in the App Store (iOS devices) or the Play Store (Android devices) or directly from the web browser. The service can be experienced from any compatible digital device that has an internet connection, such as a smartphone, tablet, laptop, PC or Smart TV. Subscription is monthly, without an annual contract, can be suspended at any time and does not require a traditional subscription for TV payments, as well as a decoder and satellite antiali *.
DIRECTV GO complements the entertainment experience premium which DIRECTV already offers in the region. "With DIRECTV GO we have expanded our range of products and continued to bring the evolution of entertainment tailored to the different needs and interests of consumers in Latin America. We offer a service for those who want to enjoy the best experiences and when they want on different screens. for on-demand content lovers who also want to access live programs or exclusive sports programs in one place, all in a flexible modality without an annual contract, "said Marcus Owenby, assistant vice president ika for marketing management products, Very Corp.
For its part, Jose Daniel Gomez, general manager of DIRECTV Colombia, said. "We are proud to bring DIRECTV GO, which brings together live channels, including local signals; On Demand programming, with series and movies, and sports. It is a complete, technological product and is filled with the best content of a la carte intended for all of our This is the answer to the company on the market that is advancing with leaps and bounds and it has empowered people to choose what they want to see, at the desired time and frequency. We are also pleased to be able to provide this service to our DIRECTV users who have purchased Gold or Platinum package. "
And that is that the current postpaid users of the pay TV satellite service DIRECTV from Colombia who have made a Gold or Platinum software package will be able to access without additional costs for DIRECTV GO with their user information and password MiDIRECTV. DIRECTV users with Premium FOKS and / or HBO packages will also have access to this content on DIRECTV GO.
Offer detailed
Users of DIRECTV GO will be able to watch their favorite programming whenever they want, to do watch binge with full seasons of successful series and enjoy live football, basketball and other world championships. A large catalog of content on demand includes series such as Game of Thrones, Westward and Succession by HBO and The Handmaid's stories by Paramount and films such as FOKS Premium and Coco Vater, Han Solo: Stori of the Star Vars, Jumanji in the jungle and film Lego Ninjago at HBO. In addition, there are a wide range of channels such as Animal Planet, AKSN, Cartoon Network, CINEMAKS, Discoveri, Discoveri Kids, Disney Channel and ESPN.
You can also find DIRECTV, OnDIRECTV and DIRECTV Sports in the OTT service. A sports signal that is recognized for the issuance of complete world class event covers will be present at the OTT service with exclusive content such as the LaLiga Santander and the Premier League matches.
In addition, users can access national live stations such as Vin Sports and El Tiempo. In addition, four additional packages will be available for additional subscription: HBO, which will also have True Detective, The Vire and Ballerts and FOKS, with The Valking Dead, Outlander, Maians and Vikings.
This great software offer turns DIRECTV GO into an OTT service that provides incomparable entertainment experience, accompanied by features that allow access to your favorite content right away. DIRECTV GO offers a programming guide that provides recommendations using a menu that lets you select your favorite content and save them in the My List option. The service also allows you to pause content and continue to view it on any of the connected devices. This experience is supplemented with an on-line customer service available 24 hours a day.
The value of the subscription in Colombia is $ 80,000, and subscribers can access the free trial for the first time for the first time.
Source link