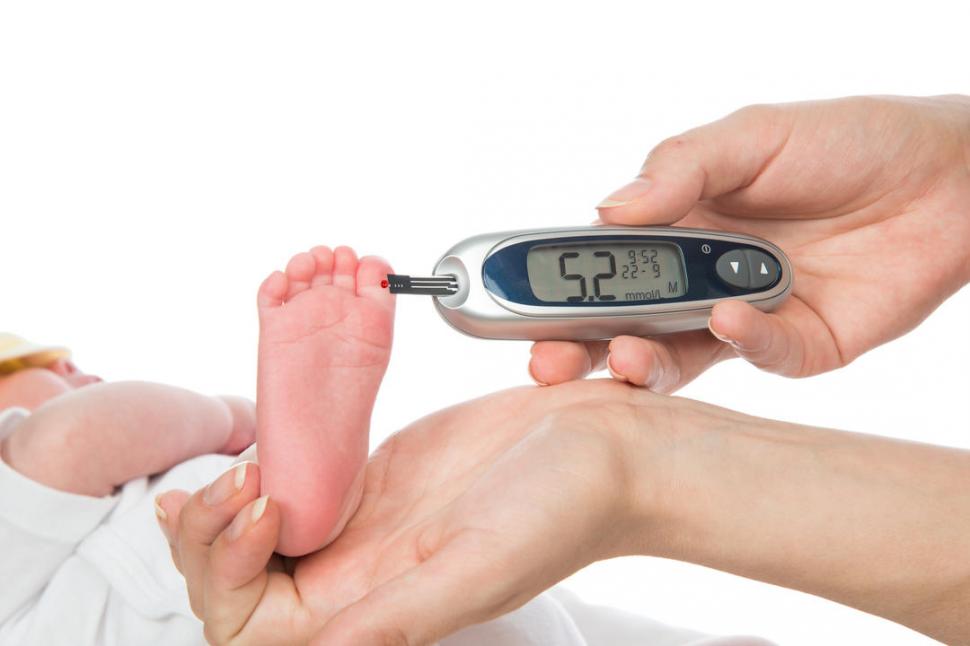 HOSPITAL PADILLA AND HEALTH CENTER
• weight, height and BMI control; glycemia and feet. There will also be counseling.
"I live with type 1 diabetes mellitus (DM1) for almost 26 years. I started with 10 years with all the symptoms and, worse, with all the ignorance," says Pablo Gianinni, Tucuman activist for patients' rights, and ensures that education on diabetes is a problem in general. "At the time of diagnosis, I would like a doctor to call me my name, which is not a panic face." "Fear, ignorance and lack of insulin in my body caused panic." I would like to calmly announce what the diagnosis implies. for the child, was the beginning of the process. I would love less bans and more learning, "he adds. Although he prepared these words for the participants A day of diabetic experience Last week in San Luis, he repeated them to the point of exhaustion.
Well no. He is not tired, because he knows that this problem is not only his: in the world of half a million children received, as he did at 10, the diagnosis of DM1, and this number increases at a rate of 3% per year.
And in adults, global numbers for diabetes (in two types) are beginning to be daunting: 450 million adults have diabetes compared to 108 million in 1980, and it is estimated to be 600 million in 2040.
What we're talking about
Diabetes is a disease in which blood glucose levels (blood sugar) are very high. Glucose comes from food, and insulin is a hormone that helps enter cells to give them energy. In the DM 1 body (specifically, pancreas) does not produce insulin. For type 2, the body does not produce or use insulin properly. Without insulin, excess glucose remains in the blood, and these high levels of blood glucose can cause serious problems in the heart, eyes, kidneys, nerves, and several other therapies that can endanger life. But in children, insulin stimulates tissue synthesis, so that his deficit also affects growth and development. Therefore, knowledge of what is happening and what is important to it is fundamental.
Diagnose and communicate
"With DM1, which is more common in children and young people, the incidence of genetic load is very high," he explained in an interview with LA GACETA TV Emilio Nader, Head of the Endocrinology Service of the Health Center. It also affects the mother's environment. "When a mother with gestational diabetes is treated with insulin or a baby is premature or has a deficit of growth, there is a greater chance that the child will develop DM 1.
"In many cases there is no direct genetic background, but there is family history of autoimmune diseases such as celiac disease or hypothyroidism. In general, parents are not aware of this predisposition until the disease begins," he said. Liliana Trifone, the head of the diabetes hospital at Gutierrez Hospital in Buenos Aires. Data like these, plus symptoms (see "Consult …"), should be clear signs in health services, but this does not always happen.
Maricel Schneider She's a mother Tomas, which started with problems older than 5 years. "He collapsed and I took him to the care center … three times. They told me it was just a breakthrough, until I made a blood test and they came to the picture," he said.
"Parents should be cautious if a child who controls sphincter suddenly ceases to work, especially at night," Trifone said. "And sudden weight loss should be a signal to a pediatrician. A baby or a baby losing more than 10% of their body weight is an alarm," he added. But the diagnosis is not enough: the whole family must learn to deal with diabetes. And when a patient is a child, everything can be done uphill.
"I needed to explain to them what insulin is, what are the punctures, and to learn positively how to think like pancreas, which is my great teacher, the doctor finally did (four years ago). Fernanda Rodriguez, Avellaneda Hospital, "Pablo continues.
Think like a pancreas? "Yes, do what works with someone without DM1: he has a huge ability to analyze data and results, so he knows how to use insulin, meets blood glucose, carbohydrate counts …. I need this information for the use of insulin, What is life, not torture, and if I learn to think like pancreas, I can make decisions and correct them when necessary. I get autonomy and learn to live with uncertainty, "adds Pablo, who is already a diabetic educator.
"Today I do not want more children to go through what I have lived. Can they show up in the world knowing that there are no restrictions on life with DM1, so if they have to measure the glucose in a school or a club, do not hide because they are not abnormal. "
His dream does not end there: he wants all people living with diabetes to get diabetic education; know when to deal with and when it is not physical activity; discover that you can eat rich and healthy … "But above all, in the first consultations, when everything looks like a nightmare – a doctor, a doctor tells you, with the views" you will not fall, you will not go to be blind, will not amputate, because I will help you, I will help you out of where I am going.
> Pictures that worry
2,000,000 People have diabetes in Argentina
300,000 they ignore them
1 of 4 Argentinians have never made a measurement
35% Dialysis patients are diabetic patients
> Urgently consult if your child has …
– A rapid and sudden weight loss, or that it has stayed stationed for more than a year
– frequent urination is necessary
– Thirst or excessive hunger
– loss of sphincter control at night
– dermatitis in the area of ​​diaper that is often repeated
Source link