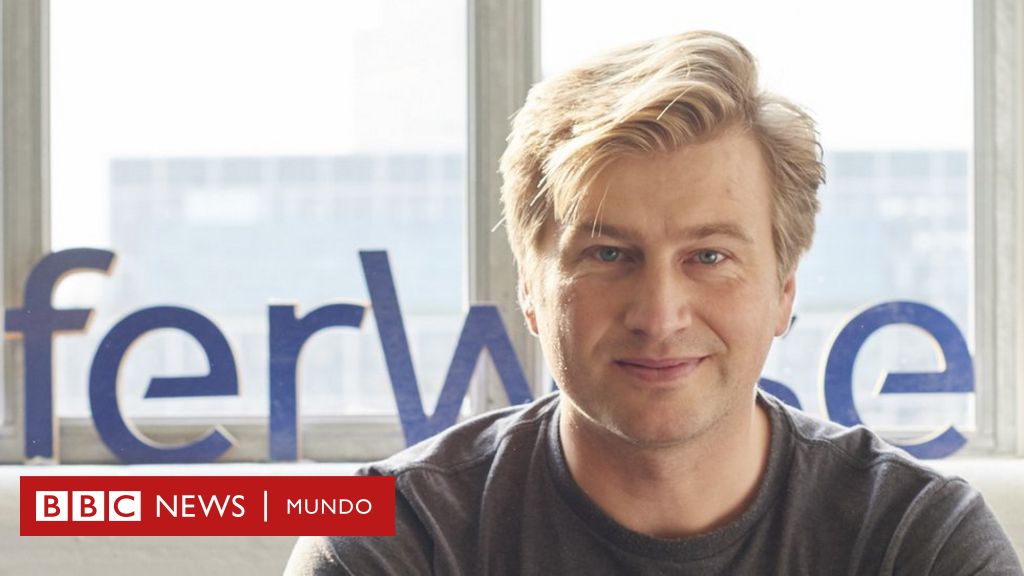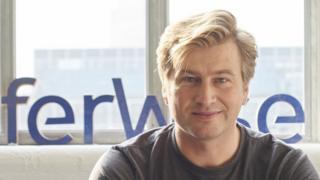 When Kristo Kaarmann was struggling to be so "incredibly stupid," he had the idea of ​​creating a business that is now valued at more than $ 1,500 million.
At that time, the 28-year-old Estonian man worked in London (United Kingdom) in an administration consulting firm when he received a good $ 13,000 loan.
It was 2008, and since interest rates were higher in Estonia, it decided to transfer money from its bank account in the United Kingdom to a bank in its native land, to get higher dividends.
"I paid a $ 20 commission for the transfer and a week later, I saw that there were $ 650 less in my account in Estonia," explains Kristo, now 38 years.
"I began to find out what had happened and I noticed that It had been incredibly stupid".
"I was hopelessly astonished that my British bank would give me the exchange rate I had seen in information sites like Reuters and Bloomberg."
"However, the bank used a 5% less favorable exchange rate, which is the way in which banks get their cut".
Ugly with himself, Kristo set himself to invent a way to transfer money to the foreigner that would allow him eliminate banks as intermediaries.
In the beginning were he and his friend Taavet Hinrikus, who at that time was the director of the Skype telecommunications company, who were transferring money to try the system.
5 surprising stories of entrepreneurs who created millionaire businesses
It worked because Christ always wanted to change pounds sterling for kroons (The currency of Estonia) in those years and the same thing happened to Taavet, but the other way round.
They simply chose the exchange rate that was on the market one day and made the transfer.
They quickly built a network of friends – some expats and others back to Estonia – who were doing the same.
It was then that Christ and Taavet realized that they could create a business.
They launched in 2011 TransferWiseA financial or "fintech" technology company that allows customers to transfer money to the foreigner to convert it to the local currency, using the average exchange rate, plus a commission of 0.5%.
Today, TransferWise is a global firm and among its investors there are characters such as British billionaire Richard Branson and PayPal co-founder Max Levchin.
Matías Fernández, the entrepreneur who managed to survive the Argentine crisis without firing any workers
During the first year, young people let the business grow organically and lean on their savings.
Customers began to arrive by recommendation of friends, and then the transactions increased after receiving a good review on a technology website.
To avoid legal problems, Kristo and Taavet made sure they obtained permits and licenses from the institution that regulated this type of transactions in the United Kingdom, before publicly appearing.
"It was the first time they saw a business like ours," explains Kristo. "But they were not worried that we would do something suspicious."
At the beginning of 2012, the couple of entrepreneurs began at look for investorsBut it was not easy at all.
"We talked about about 15 in total, but they all rejected us," says Kristo.
"Finally we got the first financing of a small fund in New York called IA Ventures."
Why the average age of a successful entrepreneur is 45 years
The keys of successful entrepreneurs to turn a small business into a large company
Insofar as the business grew, other investors arrived and, in the news, the website and the application are used to more than 4 million users, With the service available in 50 countries and more than 1,400 people employed.
Before March 2017, the company had reported losses, since the funds were invested in an expansion plan.
But after that, the firm saw its profits grow by 75%, reaching $ 150 million in March 2018.
Although Christ holds the position of executive director, the decisions are taken together with Taavet.
"There was many uncertainties when we started, "he explains.
"We did not know if people would trust in a website created by two Estonians, or if other people had the same problem that we wanted to solve."
"And all these people around the world had the same problem and trusted us."
Now you can receive notifications from BBC Món. Download the new version of our app and activate them so as not to lose our best content.
Do you know our YouTube channel? Subscribe!
Source link