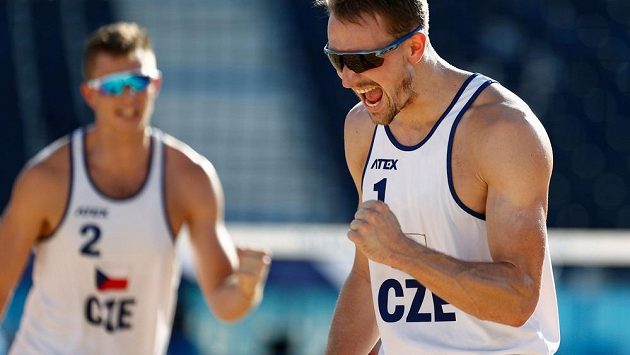 Czech beach volleyball players Ondřej Perušič and David Schweiner, whose participation in Tokyo was complicated by Perušič's positive coronavirus test, are fighting for their next Olympic performance. Saturday's match with Russian pair Vyacheslav Krasilnikov, Oleg Stoyanovsky must win to advance to the round of 16, otherwise he will say goodbye to the tournament. The match is on the program from 9:00 CEST and you can watch it in a detailed report online at Sport.cz.
The Russians are world champions, but in Tokyo they have already lost to the Latvians, who have defeated the Czech pair by default. From each of the six groups, two teams and the top two third-placed teams will advance directly to the round of 16. The remaining four third-place pairs will compete in the preliminary round for the remaining two places.
Covid decimated the entire Czech beach volleyball team at the Olympics. Markéta Nausch Sluková and Barbora Hermannová even completely lost their start due to a positive test.