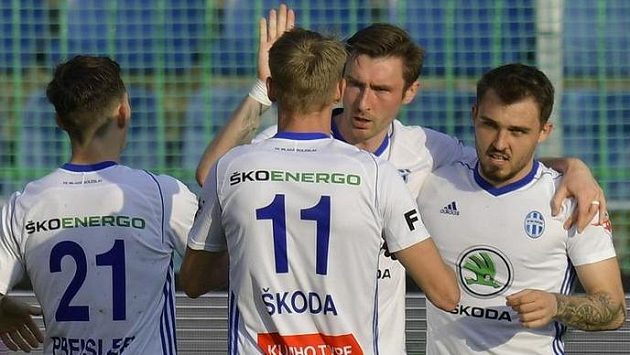 According to the position at the table, the favorites were the guests who belonged to the fourth place. By contrast, the fifteenth Mladá Boleslav is still being saved.
However, Slovácko also took the lead. Jureček opened the scoring in the 34th minute, but shortly after the change of side Ladra equalized. In the 72nd minute, Kalabiška returned the lead to Slovácko, but Preisler sent the duel into extra time five minutes before the end of the game.
In it, Zmrhal decided on the progress of the Central Bohemians, alternating with Budínský.
They could save on extensions
"The process was not easy, but we expected it. Slovácko has a strong team, in addition, we picked up first. We told ourselves that in the second half we had to afford more, which we achieved," says captain Marek Matějovský.
"Jarda Zmrhal went alone to the goalkeeper in the end, we could save extra time. But when he won, we took it," he smiles.
"I don't mean there was a storm at the break, but we said something about the first half. The image of the game changed. In overtime we were more emphatic in the end. Opponents also lost strength, which was water for in our mill, "admits coach Karel Jarolím.
"We got a shorter finish in overtime. We may have been better in the first half, but they scored a goal out of nowhere. If we score four goals, we won't be able to win the game," said fourth-team coach Martin Svědík from the league table.
Eight finals of the Czech MOL Cup:
Mlada Boleslav – Slovacko 4: 2 after extra time (2: 2, 0: 1)
Goals: 49. Ladra, 85. Preisler, 103. Zmrhal, 109. Budínský – 34. Jurečka, 72. Kalabiška. Judges: Matějček – Novák, Slavíček.
Mlada Boleslav: Šeda – Řezník (80. Škoda), Šimek (91. Jakub Klíma), Křapka – Skalák (67. Fulnek), Takács (44. Jirásek, 67. Budínský), Matějovský, Zmrhal, Preisler – Ladra, Jiří Klíma (106 .Douděra). Coach: Jarolím.
Slovakia: Nemrava – Reinberk (91. Kubala), Hofmann, Srubek, Divíšek (67. Kalabiška) – Havlík, Daníček – Jurečka (67. Petržela), Sadílek, Navrátil (113. Polášek) – Cicilia (67. Kliment). Coach: Witness.
MOL Cup quarterfinals:
Sparta – Vlasim / Jablonec
Olomouc – Slavia
Teplice – Mladá Boleslav
Pilsen – Liberec
Official game date is April 7th