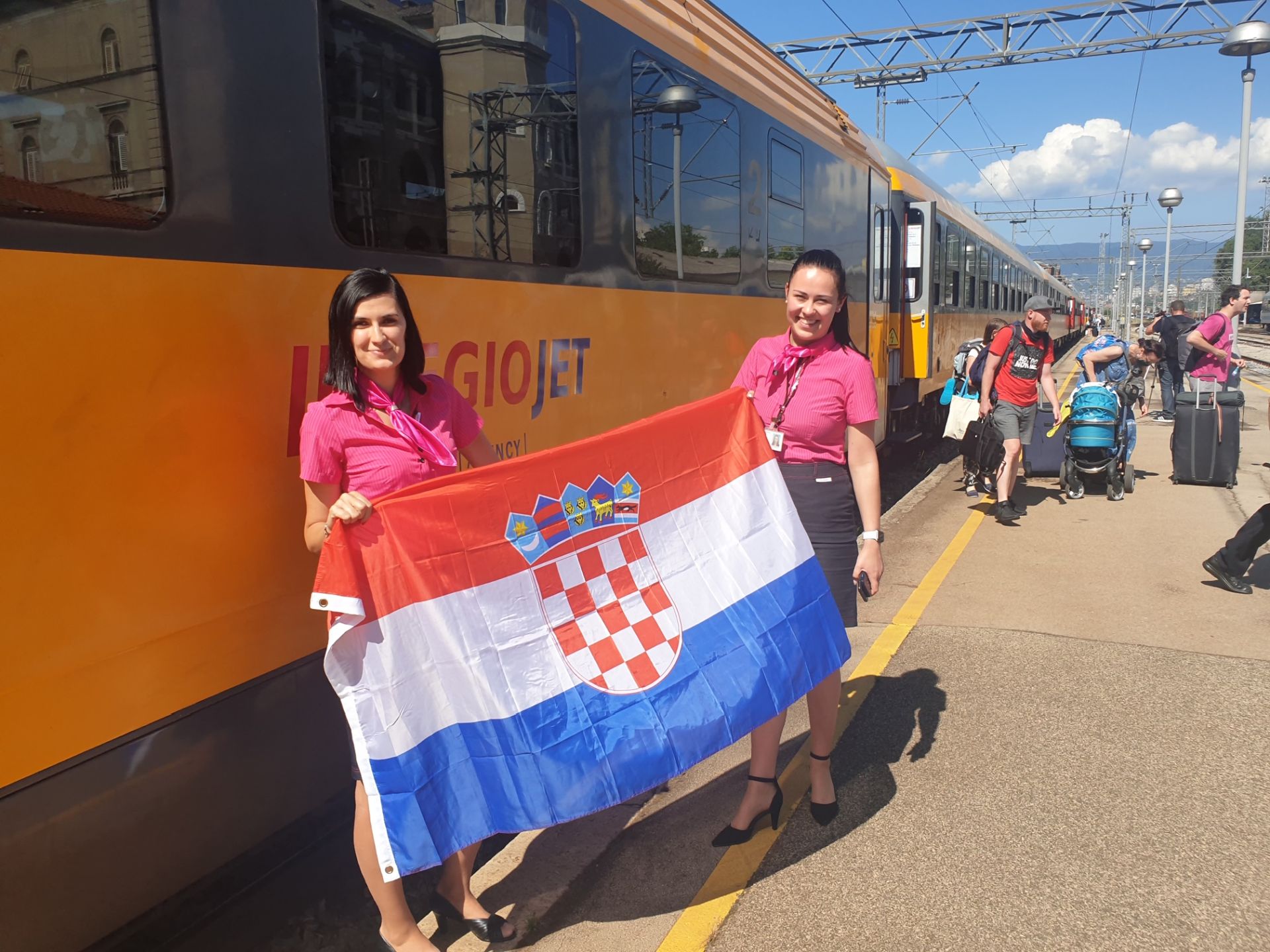 RegioJet has 15-car trains in Croatia; July and August trains run every day.
Today, the private railway company RegioJet has started selling tickets for the railway connection between Prague and Croatia Rijeka and Split. Like last year, it will be priced from 590 crowns. Compared to last year, the number of connections will increase significantly: it will start operating in late May.
A key novelty is the new route through Budapest and Zagreb to Ogulin, where the train will be divided into two sets: one will continue to Rijeka and the other to Split. RegioJet also released preliminary schedules today, showing that the trip to Rijeka will take about two hours longer than last year. Last year, the route led to Slovenia, but did not allow the train to fly to Split.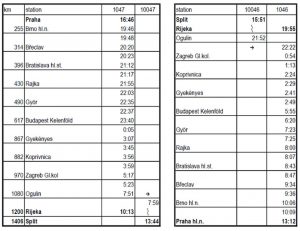 RegioJet expects to begin operations on May 28 and end seasonal flights on September 27. In July and August they go daily, the other months three times a week. In addition to Prague and Brno, trains will also be stopped so that passengers can get on and off in Břeclav, in Slovakia in Bratislava and in Hungary in Györ and Budapest. RegioJet will gradually sell the capacity of additional cars to a total capacity of 15 cars per train.
Prices start at 590 crowns for trains to Rijeka, to 890 crowns in Split. In addition to sleeping cars, the offer also includes the possibility to transport a bicycle with a surcharge of 300 CZK. Depending on the booking system, ticket prices vary depending on the dates the passenger wants to go. For sleeping cars, the price starts at 790 crowns near Rijeka and 1090 CZK in Split. The price includes a full service on board, which includes a small breakfast. This year, the train will be divided into cars with silent coupes, it is also possible to reserve the entire coupe for a closed group.
Stricter cancellation conditions
There are also other cancellation conditions for purchases: if canceled up to 60 days before departure, RegioJet returns 100% of the rate, in one month the cancellation fee is 25% , within 14 days 50%, and the money will no longer be refunded. "Of course, if it is not possible to send the train due to epidemiological measures, we will always return 100% of the price. " RegioJet spokesman Aleš Ondrůj added. Earlier, the company began selling vacation packages that combine transportation with accommodation.
The train will follow bus connections from Rijeka, Split and Gračac stations on the Adriatic coast. A novelty will be the connection of buses with the stations of Kotor in Montenegro and Neum in Bosnia and Herzegovina.
RegioJet has fifteen car sets with over 650 passenger seats. Thanks to the new route, a direct direct train connection to Zagreb will be created; as well as from Budapest to Croatia or Bratislava.
RegioJet will continue to cooperate with the Croatian HŽ railways in Croatia in the operation of trains this year and with the airline Continental Railway Solution in Hungary. Last year he collaborated with the two carriers.
Source link