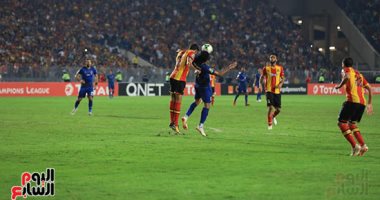 [ad_1]
The Ahli club football committee will hold an important meeting this week to discuss the rescue plan for the loss of the African Champions League's "vhirlpool".
Al Ahli lost to the Rades Stadium in Tunisia on Friday at 3-0 in the final of the African Champions League. Egypt's champions lost at the African Championship where they beat 3-1.
During a meeting with Abdel Aziz Abdel Shafi, Zizou, Alan Abdel Sadik, Hosam Ghali and Mohamed Fadl, President and Committee Chairman Mahmoud El-Khatib, they talked about how to quickly get out of the shock to quickly lose the Africa title by preparing an emergency rescue plan. Right from the finals.
[ad_2]
Source link