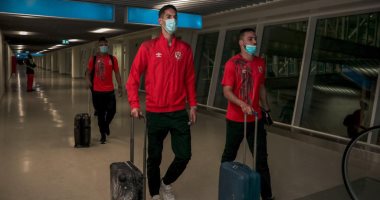 Al-Ahly's team wants to consolidate their advantage in the CAF Champions League since their second victory when they meet Simba, the Tanzanian, at 3pm next Tuesday, Cairo time, in the Benjamin Mkapa Stadium in Tanzania.
Club Al-Ahly leads the group with 3 points, with a goal difference of Simba, a Tanzanian, with the same score, and Vita Club is in third place and Al-Merrikh is at the end of the group without points..
Al-Ahly awaits the end of his match against Simba, the Tanzanian, to return to his matches in the Egyptian Premier League, from which he withdrew due to the circumstances of his participation in the Club World Cup and the African group matches. stage.
The next Tanzanian match Al-Ahly and Simba of the current edition of the Champions League will occupy the number 17 Al-Ahly against the Tanzanian teams throughout their continental career, after playing 16 matches..
In the previous sixteen matches, Al-Ahly won 10 matches, drew 3 matches and lost 3 matches.
The young Africans are at the head of the Tanzanian team and are the first to meet Al-Ahly, after Al-Ahly faced the 1982 CAF Champions League and the most recent of the 2014 edition of the tournament, with a total of 8 matches, Al- Ahly got 5 wins, two draws and one defeat..
Simba ranks second after the young Africans after meeting Al-Ahly in 4 matches, Al-Ahly won 2 and lost 2, and there is no score for a draw. Al-Ahly managed to visit Simba's net on eight occasions and conceded three goals. Al-Ahly kept his nets clean in two clashes, while the Tanzanian champion avoided the team's attackers on one occasion.
Source link