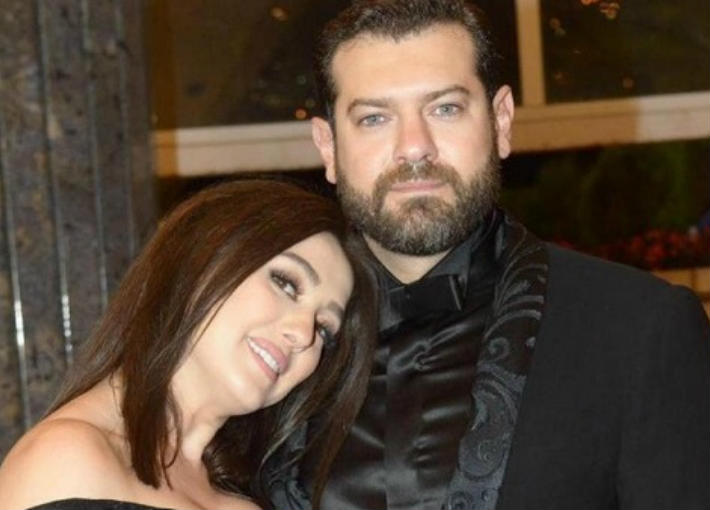 Artist Kinda Alloush has not intervened since the announcement of the suspension of the series "The King", which stars her husband, artist Amr Youssef, but today has decided to participate in the campaign in support of the series released by director Amr Salama under the label "Let's Watch and Then Judge." (the details)
Kinda Alloush posted the details of the campaign and the label on her official Instagram account, writing, "We're making art to tell stories to make people happy, entertain them and let them think … No judges the answer by its address, you have the right to read the whole answer and the time will judge it. "
He added: "And if social media has become an art court, they have a right to prevent the work from being shown or stopped. Live and injustice, and any artist who competes with honor and morals will support the your partner, and we support our honorable colleagues. "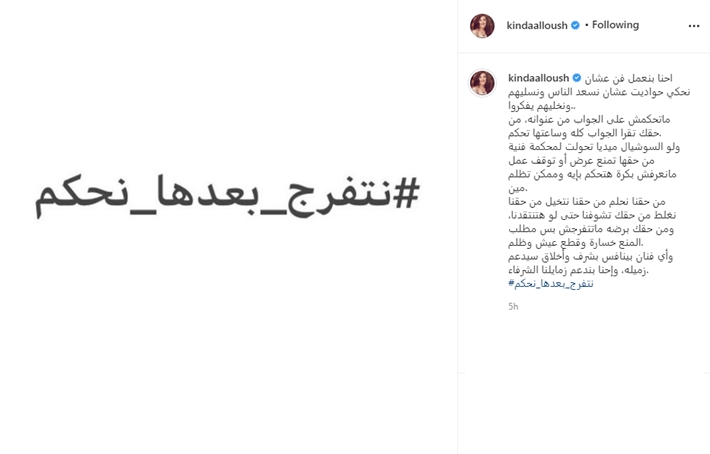 Kinda also made sure to close comments on the post via Instagram.
Read also: A professor of archeology and Egyptology reveals the real reasons for stopping the "The King" series
A statement from United Media Services states that the company announces the suspension of the series "The King" and calls for the formation of an urgent committee consisting of a group of specialists in history, archeology and sociology, in order to see the series, review the whole scenario and give an objective and professional opinion even if this results in not showing the series next Ramadan.
It is reported that since the launch of the "King" series commercial, it has been the subject of much criticism due to the heroes' clothing and decor, which some attribute to the mistakes.
The series "The King", the story of Naguib Mahfouz, script and dialogue by Khaled Diab and Sherine Diab, directed by Hussein Al-Manbawi, starring Amr Youssef, Majed Al-Masry, Saba Mubarak, Reem Mostafa, Muhammad Alaa, Basil Al-Zaro and Sheriff Salama.
Also read:
Shaima Saif raises controversy over her separation from her husband, Mohammed Carter
Eman Al-Asi and Rania Youssef … how did the stars react to Asala's apologies to Angham?
Eight years ago … this is how Muhammad Ramadan spoke about the dream of presenting the film "Ahmose"
Angham responds to Asala's apologies: we are all wrong
Source link