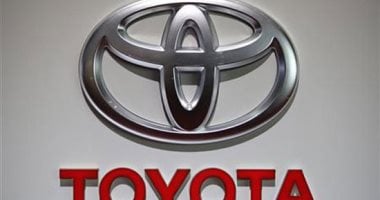 The new Toyota C-HR 2021 facelift model is presented in a category, priced at £ 445,000 in the local market.
Highlights:
The exterior design of the Toyota CHR features a coupe-like upper body and a strong dynamic body that combines the concepts of "crossovers" and "coupes" to create a generation that reflects the sporty spirit of the car.
As for the car's dynamic body, it is distinguished by its taillights (LEDs), sequential signals, a diamond-engraved front grille, as well as metal wheels (17 inches), and the car's roof is presents in black or metallic silver for the color of the rest of the body.
As for the car's engine, it runs on a 1.2-liter four-cylinder petrol with a capacity of 113 hp and 185 Nm of torque, DOHC technology and an advanced VVT-IW supported by a turbocharger and a fuel system d direct injection that guarantees powerful performance and smooth acceleration, as well as ideal fuel consumption and driving experience Ideal in all circumstances.
C-HR engine performance is complemented by an intelligent CVT automatic transmission for even more powerful performance.
The air conditioning was also developed to offer the best performance with the automatic control of refrigeration and double zone heating by means of a modern control panel, which helps to purify the air and maintain the humidity level inside the car using ECO NANOE TECHNOLOGY.
Toyota C-HR uses the Smart Entry feature, so you can enjoy the spirit of innovation when starting and shutting down the engine.
It is characterized by stable performance thanks to the front and rear suspension system designed with intelligent technology to offer you an ideal control and movement experience to ensure the highest levels of comfort and safety.
Includes an advanced package of brake systems, including ABS, electronic braking force distribution, VSC and emergency brake assist brake systems, as well as traction control systems, start assist control , maintenance of brakes and electric parking brake systems, in addition to 7 airbags and seat belts. Three points for all passengers to ensure complete safety, as well as anti-theft immobilizer.
Source link