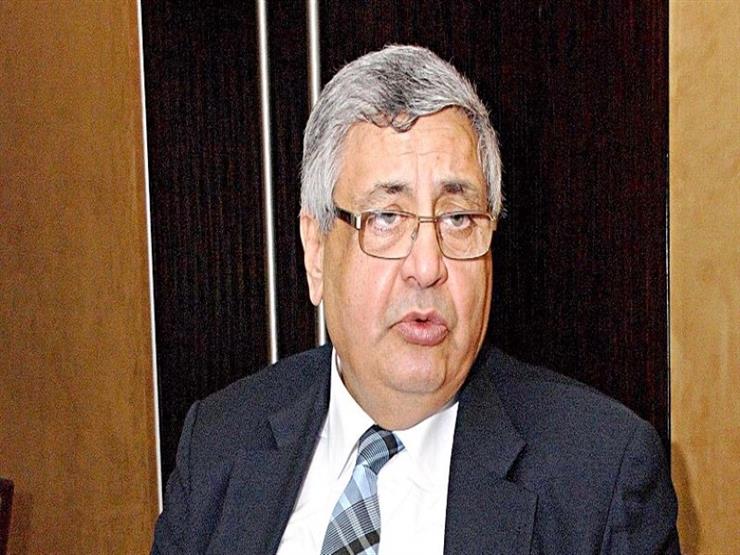 15:03 PM


Monday, April 19, 2021

Books – Ahmed Abdel Moneim:
Dr Mohamed Awad Tajuddin, an adviser to the President of the Republic of Health and Preventive Affairs, said President Abdel Fattah Al-Sisi gave explicit instructions to remove all financial obstacles that limit the fight against the Crown virus.
The president's adviser for health and prevention affairs sent many messages during the statements on the "Extra News" channel, the most prominent of which were the following: –
President El-Sisi stressed the need to provide all necessary financial funds to health or medical and preventive institutions that produce medicines and medical devices in the fight against the Crown epidemic.
– The President has directed the elimination of financial obstacles facing Egypt to produce ground-based crown vaccines that are sufficient for the vaccines the country needs, either at the level of emerging crown virus production or in the future, the vaccines and vaccines we need.
Egypt will be a base to supply friendly countries, especially Africa and the Middle East region, with what they need from these vaccines.
– The number of infected people is in line with the number of residents residing in these governorates, as there are some densely populated governorates that are the most important in spreading the virus, such as Greater Cairo.
– The current stage is witnessing the spread of the virus due to meetings or non-use of masks and therefore the state decided to ban Rahman tables and meetings for breakfast or suhoor.
– We are currently going through the third stage of the Crown epidemic and we need to cooperate and integrate to limit the spread of the virus and its repercussions.
– The current stage is witness to the spread of the virus at the level of families and families, pointing to the record of many cases at the level of children, young people and the elderly.
Vaccine facilities will be provided and new places to register will be announced to receive the vaccine to make it easier for seniors who cannot register online for the first and second dose.
– The President is following the executive position to establish a company of production of high-level and high-quality prosthetic limbs with international and high-quality Egyptian experience, and noted that there are cases that need prosthetic devices and prosthetic limbs such as as a result of birth defects accidents.
– Establish a single Egyptian national umbrella that links all trained organisms and human cadres or that will be trained in Egypt or outside Egypt in the artificial limb production sector.
Source link