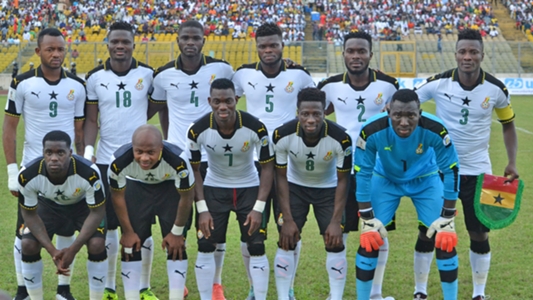 Exclusive: former striker advised Black Stars against self-confidence in front of key game against Valias in Afcon qualifiers
Ghana have the potential to turn things around in the qualifications of the 2019 African Cup of Nations, but they must be cautious about self-confidence against Ethiopia, says former captain Kvasi Owusu.
Black Stars takes third place in Group F with three points, four points behind Kenya after two games. Any results in the form of a victory in the remaining two matches could prevent Kwai Appiah's accusation from being able to win eight consecutive appearances in the 2006 tournament.
"This is a game that can prove that Ghana still has quality in its composition or not so much," Ouus told Gole.
"Since Sierra Leone is no longer part of the qualification over the ban from Fife, the black stars must avoid self-confidence, because even the draw in Adis Ababa will end our dreams for the Afcon finals. Players should not think they can easily win or repeat the defeat of 5 -0 that they scored against Ethiopia in the first half in front of domestic fans.
"There are several players in Ghana that have not yet tried the top level competition, so this is a golden opportunity to help them and provide qualifications, because they should play with a full heart to preserve their future. I remember at the time of my career, I had to motivate myself in many matches because I wanted to achieve something for myself so that I will be remembered after retirement.
"In key games, I have achieved a lot of incredible goals and many young footballers who knew in the past about my fraud were visiting me for advice," he added.
By 2013, Ovus, who was captain of Ghana at Afcon from 1970 in Sudan, was the top scorer in the country with 36 goals before equalizing Asamoah Gian. Kaiserispor striker has since expanded his score to 51 goals.
Source link