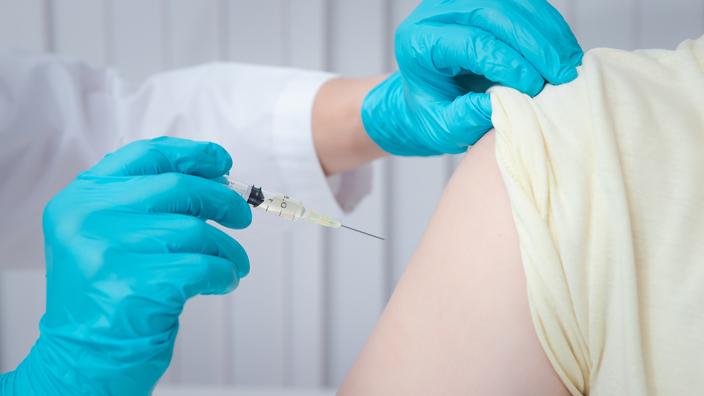 A study that will expose volunteers to coronavirus, presented as the first of its kind in the UK, will begin in the UK in the coming weeks, the government announced on Wednesday (February 17th), following the approval of this trial. by the authorities responsible for verifying its ethics.
Also read:Vaccines: The EU signs a contract with Moderna to acquire an additional 300 million doses
The study will involve injecting a low dose of Covid-19 to up to 90 healthy volunteers aged 18 to 30 in a safe environment, the government said in a statement. The trial will try to assess the minimum amount of virus needed to cause infection, with the goal of developing vaccines and treatments for the disease.
«While there has been very positive progress in vaccine development, we want to find the best and most effective vaccines for long-term use.", Said the Minister responsible for Enterprise, Kwasi Kwarteng. He explained that the study "would help accelerate scientists' knowledge of how coronavirus affects people and could encourage the rapid development of vaccines».
The United Kingdom, one of the countries most affected in Europe by the new coronavirus with more than 118,000 deaths, was the first Western country to launch a massive vaccination campaign against Covid-19 in December. More than 15 million people, including those over the age of 70 and caregivers, have received a first dose of the vaccine.
"SEE ALSO – "It's an important step": Boris Johnson celebrates the milestone of 15 million vaccines in the UK
The study, funded by the government for 33.6 million pounds (38.6 million euros), is being carried out in collaboration with the Royal Free Hospital in London. Once the initial phase of the study was completed, vaccines validated by clinical trials could be administered to a small number of volunteers who would then be exposed to the Covid-19 virus, in order to identify the most effective vaccines.
«Our ultimate goal is to find out which vaccines and treatments work best to overcome this disease, but we need volunteers to support us in this work."Said Chris Chiu, chief researcher at Imperial College London. During the study, doctors and scientists will be available 24 hours a day to ensure the safety of volunteers and monitor the effects of the virus.
Source link