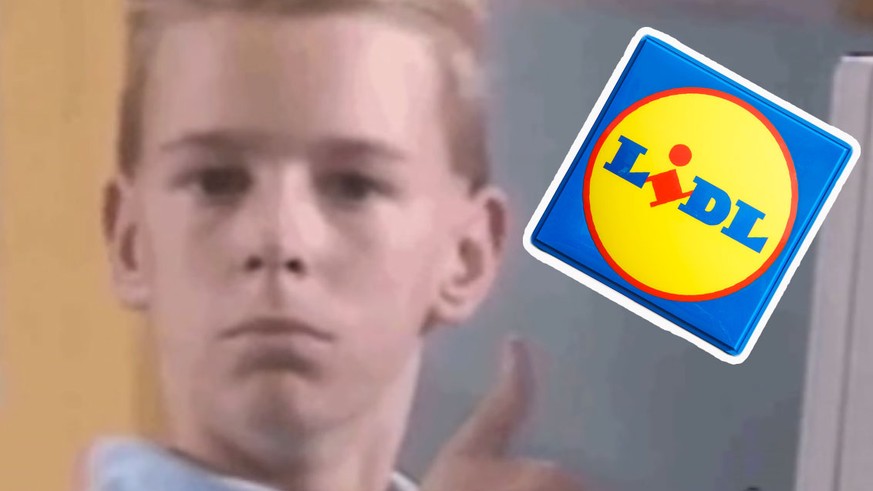 [ad_1]
Image: lidl facebook / getty images / watson montage
Shameless advertising campaign: Lidl tells Aldi, Edeka and Rewe with a video
Lidl has surpassed her with her new ad campaign. Recently, the discounter posted on his Facebook page a video that his competitors like Aldi, Edeka or Rewe should know:
We're a little bit happier than you. (Because it's cheaper, of course.)
Apparently, the Lidl student has put aside the video: at least that's what the title suggests "Praktikant_Video_V7_final.wmv".
Here you can see the Lidl video:
The father of Lidl is clear
However, the video itself has word games on the level of couples-jokes – and that's just fun for that. Other supermarket chains are moving away. He says, for example:
"Lidl is worth it, the other ALDI are more expensive."
Or also:
"The most expensive would be EDEKAdent."
Or here, one of our favorites:
"Outside Lidl. The rest is unreal."
The rest of supermarkets and discounts have not commented on side effects. Let's see if they can counteract so quickly.
(Ak)
These 21 nasty design errors were really so printed
What is German: Botifarra or Thermomix, Mrs. Barley?
You may also be interested in:
[ad_2]
Source link